For Immediate and Long Lasting Relief from Menstrual Cramps
Regular price
₹‌ 445.00
Sale price
₹‌ 345.00
Unit price
per
Sale
Sold out
SIZE

100ML
₹‌ 445
₹‌ 345

200ML
₹‌ 890
₹‌ 599
Free shipping. Delivered in 3 days.
Essentia Extracts Menstrual pain relief oil is India's first All natural Walnut oil based blend prepared using ancient Ayurvedic medicinal science. The monthly menstrual cycle is always accompanied by cramps and pain. Cramps, bleeding, bloating and irritability, all these period problems are sadly just a part of menstrual cycles. Essentia Extracts' miraculous oil blend which provides instant relief to Menstrual cramps induced pain while strengthening the lower abdomen muscles in longer duration which relieves pain, reduces inflammation, restores mobility, and helps the body heal naturally. Walnut oil is extremely potent and has been used for nearly 4,000 years to improve health. When it is combined with Lavender, Rose, Clove, Peppermint & Ylang Ylang Essential oil, the benefits are greatly enhanced. When applied, it relaxes your muscles and assists in the relief from ache and cramps caused by the Menstrual cycle.
Read More
Read Less
Benefits

WALNUT OIL BASED PAIN RELIEF FORMULATION: The magical blend of Pure Cold-pressed Walnut Oil with therapeutic herb oils works effectively to reduce pain & inflammation in affected areas.
IMMEDIATE & LONG-LASTING RELIEF: This miraculous oil blend not only numbs the pain but also heals the cause from within. It works wonderfully well for pain caused by Menstrual cramps and provides relief to inflamed muscles in the affected area.
A PROMISE: Prepared using ancient Ayurvedic methods with 100% natural ingredients
How to use

Take a small amount of cramps relief oil & rub it between your palms to warm it up. Gently massage the oil on your your belly, lower back & lower abdomen area in circular motion before going to bed.
Daytime Use

Nighttime Use

Recyclable
View full details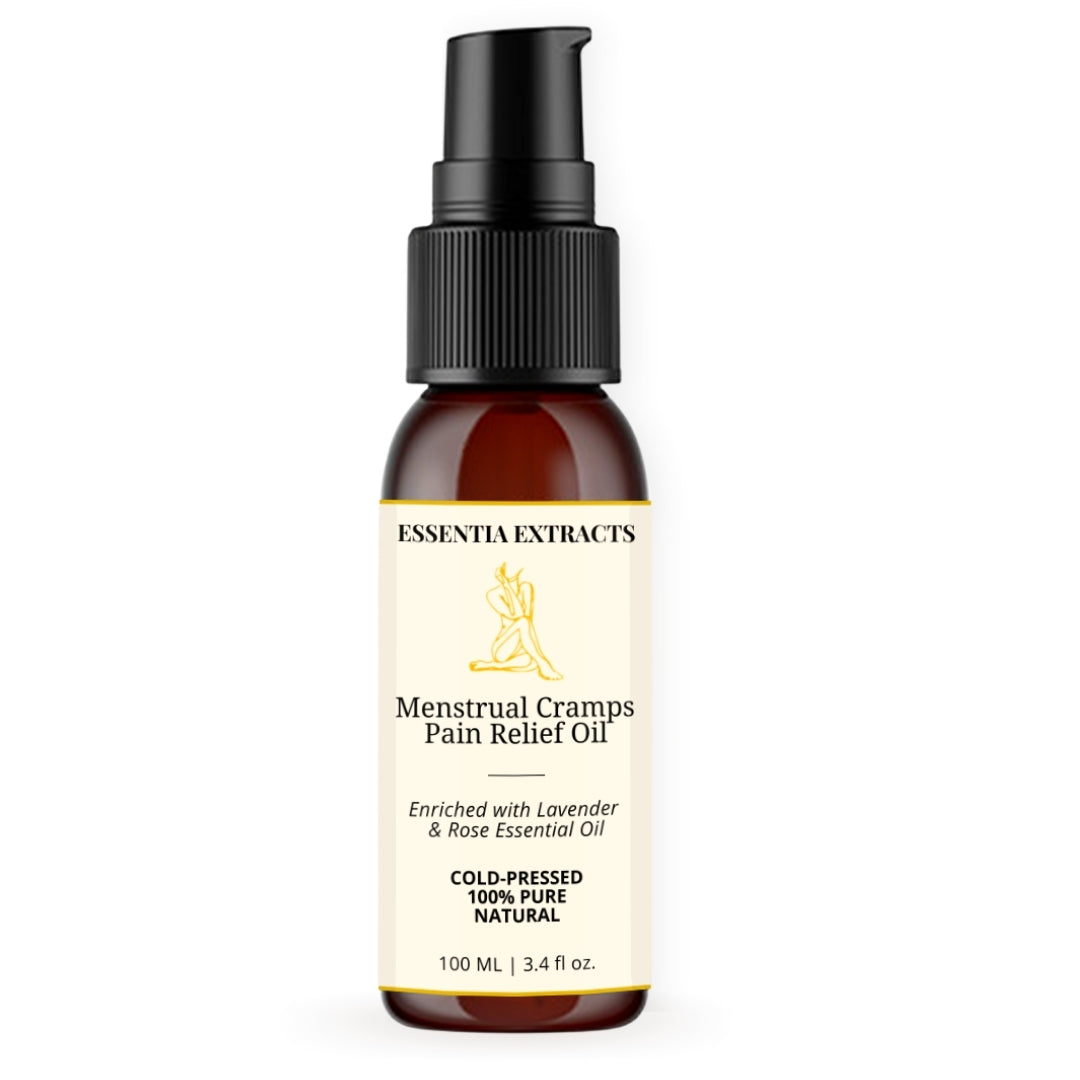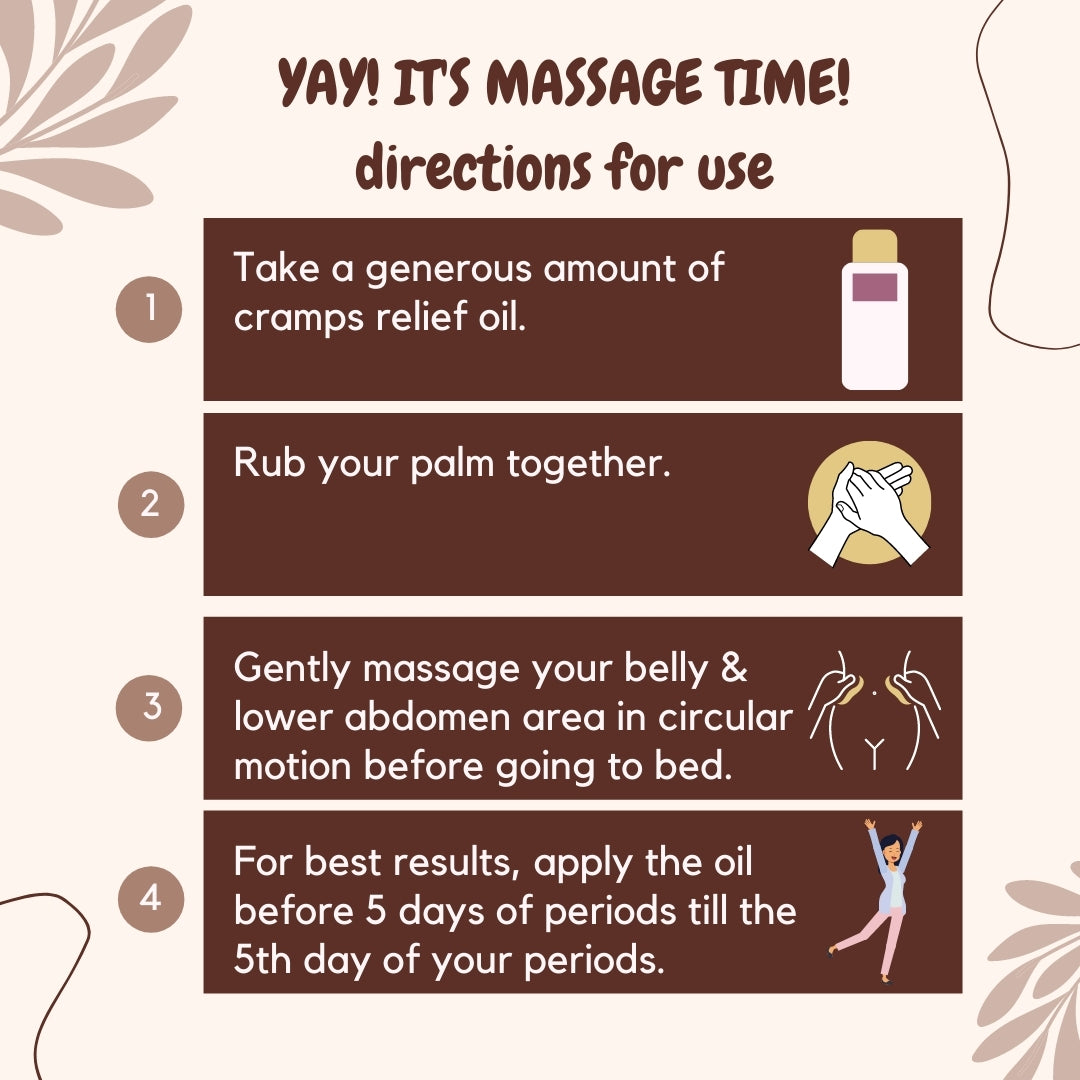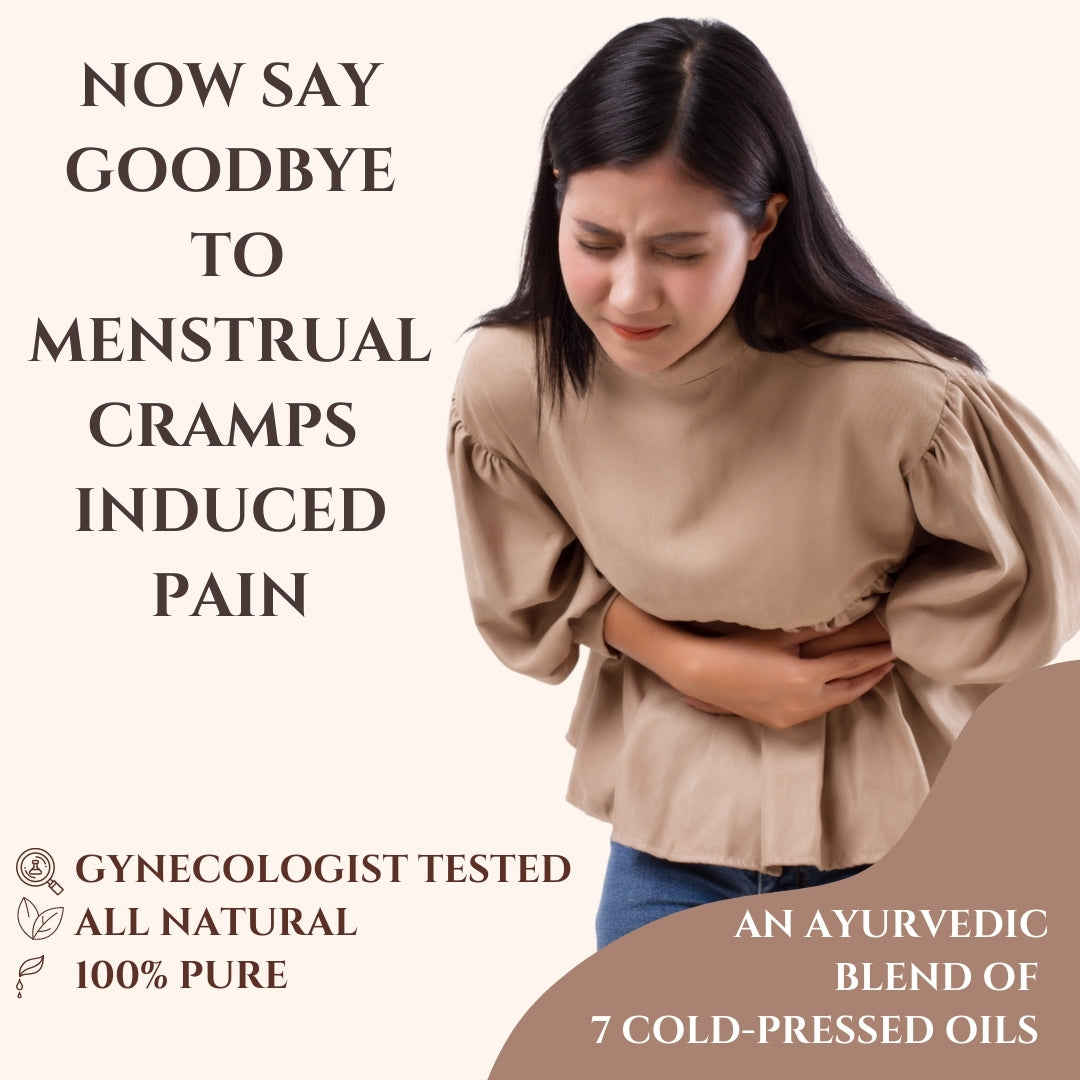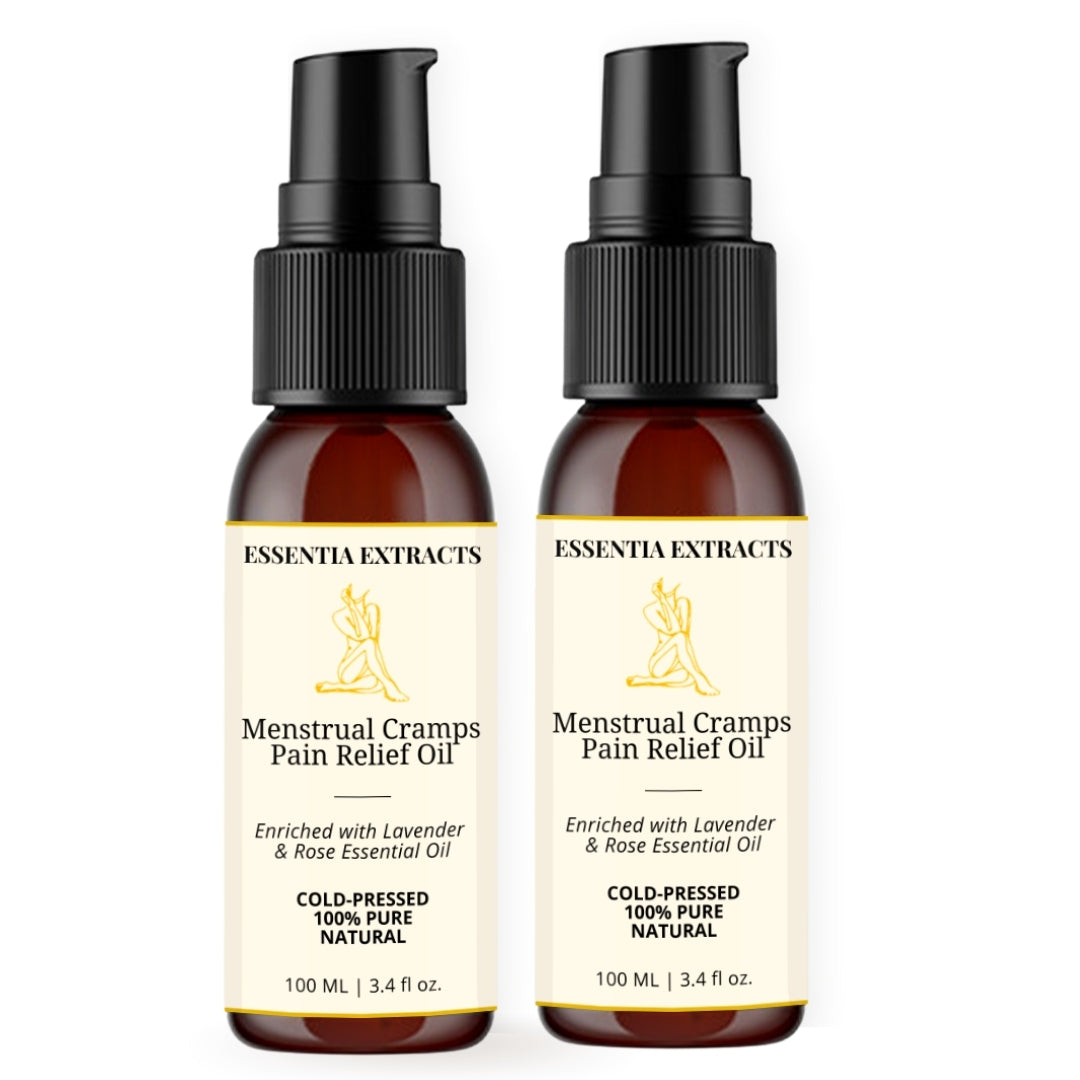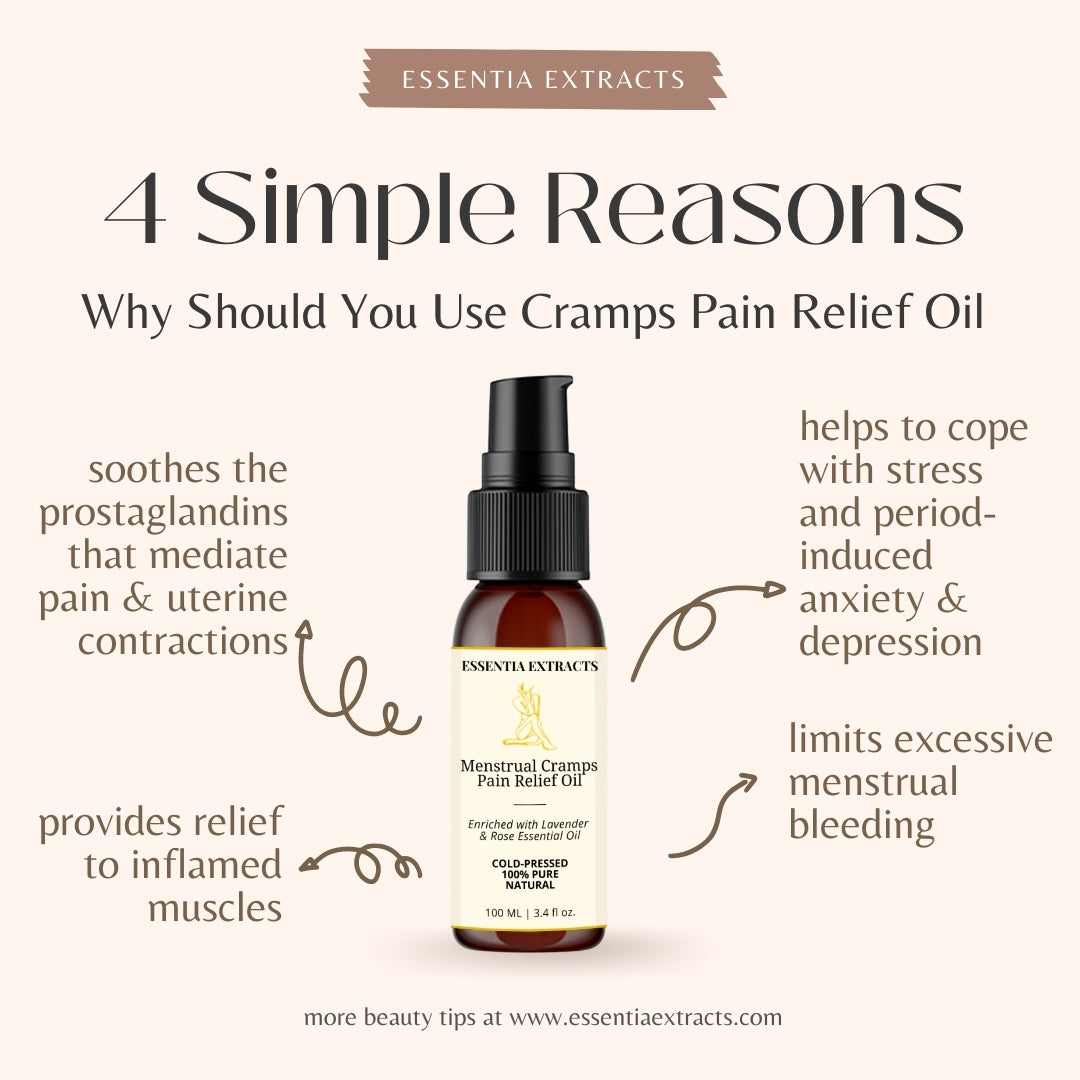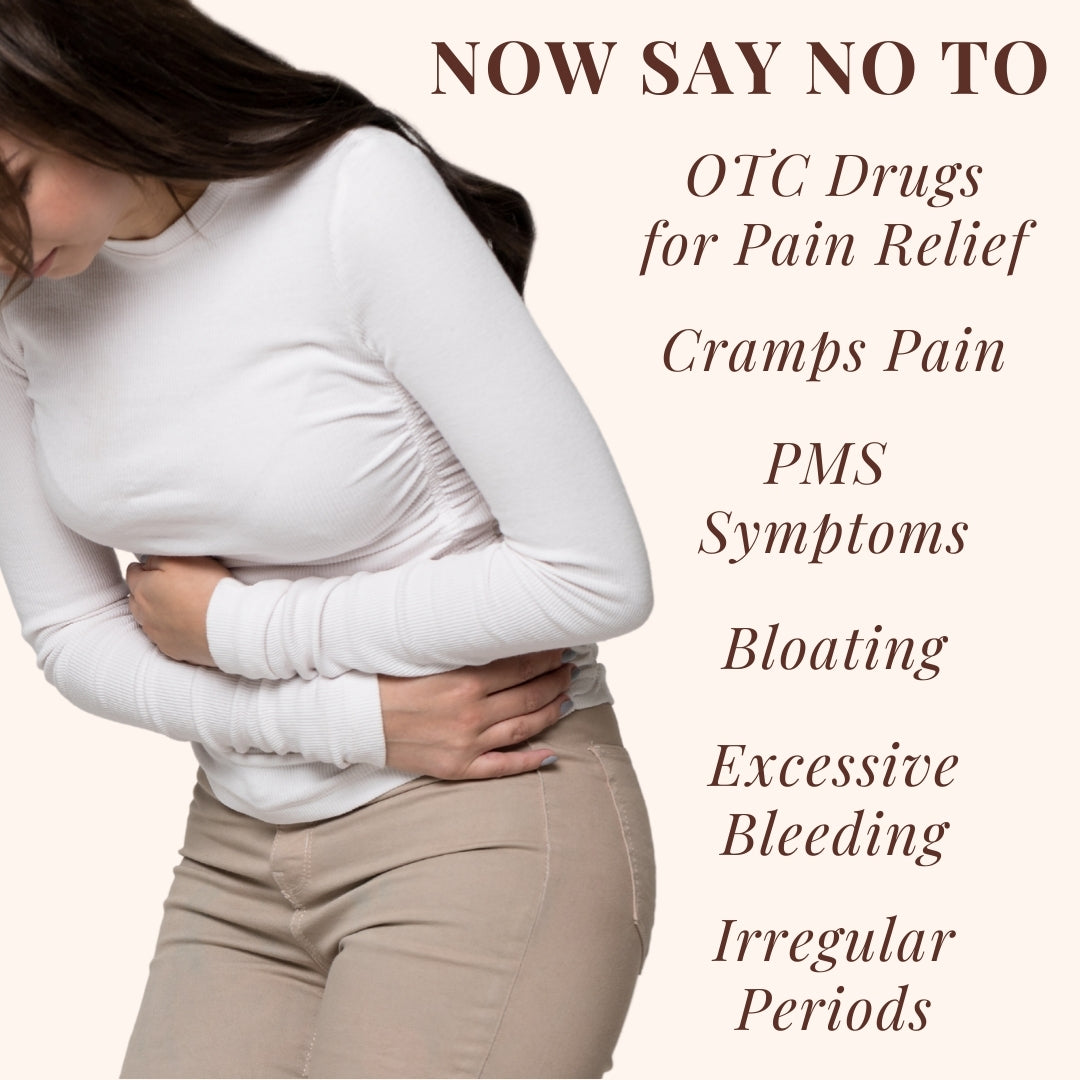 KEY INGREDIENTS
---
What's inside that really matters
Lavender Oil
---
It helps in reducing period cramps and menstrual bleeding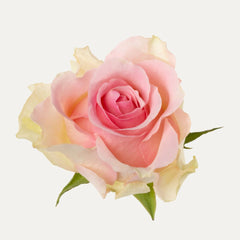 Rose Oil
---
Triggers menstruation, if periods are irregular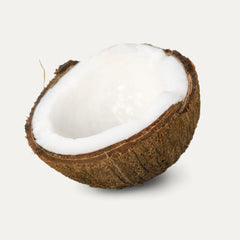 Coconut Oil
---
It is a source of medium-chain triglycerides (MCTs), which are quickly converted into energy by the body. This can be beneficial during menstruation when women may experience fatigue and low energy levels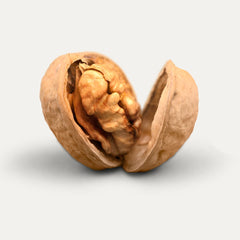 Walnut Oil
---
Having anti-inflammatory properties, it acts as a miraculous ingredient for all pain related problems
Eucalyptus Oil
---
Gives fast relief from cramps
Ylang-Ylang Oil
---
Helps cope with cramps and period-induced anxiety and depression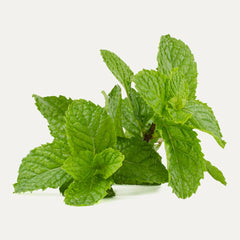 Peppermint Oil
---
Helps to relax your muscles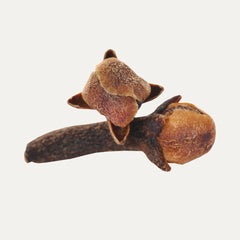 Clove Oil
---
Limits excessive menstrual bleeding
only good choices. no compromises.
Vegan
Gluten and Allergen Free
No Artificial Colour or Flavour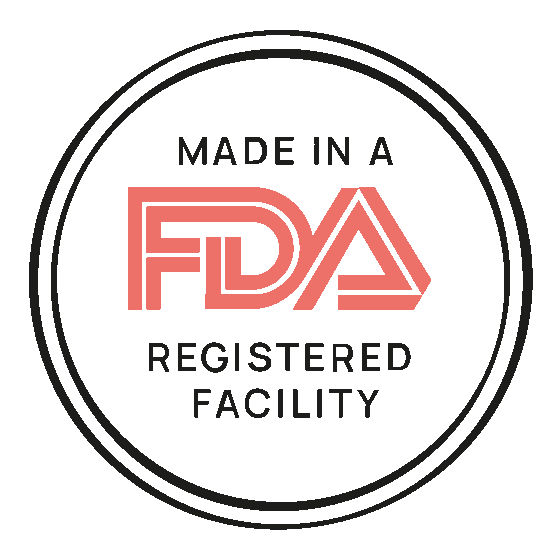 Made in a FDA Registered Facility
Clinically Researched Ingredients
No Fine Print

We Heart Reviews
It tells us how you're doing and that's always good to hear!