For Younger and Smoother-Looking Skin
Regular price
₹‌ 445.00
Sale price
₹‌ 355.00
Unit price
per
Sale
Sold out
SIZE
100ML
₹‌ 445
₹‌ 355

200ML
₹‌ 890
₹‌ 645
Free shipping. Delivered in 3 days.
Prepared by cold-pressing pumpkin seeds, Essentia Extracts Pumpkin Seed Oil consists of zinc, vitamin E, and essential fatty acids that are healthy for your skin. It helps your skin pores to retain moisture. Incorporating natural Pumpkin Seed Oil in your Skin Care regime will give a youthful appearance to your skin. You can include Pumpkin seed oil in your Scented Candles and Homemade Soap. The anti-inflammatory properties of Pumpkin seed oil are because of the unsaturated fatty acids that it is composed of. It also gives it Anti-aging properties. We are offering premium quality organic Pumpkin Seed Oil that is beneficial for your skin. It is also Good for the Health of your Hair. Use our natural Pumpkin Seed Oil for Massage purposes as it increases the firmness of your skin by Tightening Skin Pores. It is especially beneficial for people with oily skin as it cleanses the skin and keeps it healthy. You can use it as a carrier oil blend in diffusers for Aromatherapy. Get our pure Pumpkin Seed Oil today and benefit from its amazing qualities.
Read More
Read Less
Benefits

YOUTHFUL APPEARANCE: It fades wrinkles and improves the texture of your skin by making it soft, smooth, and supple.
HEALS DAMAGED SKIN: It repairs damaged skin due to injury, burns, or any other reason.
HEALS JOINT PAINS: Can be used for joint pain caused due to arthritis or any other reason due to the presence of antioxidants, omega-3 fatty acids, and other nutrients present in this oil.
IMPROVES MEMORY: Useful for growing kids memory when used via massages or diffusion.
FIGHTING SLEEP ISSUES: You can use it via massages or diffuse it before sleeping or use it via bath blends to fight insomnia.
MASSAGE OIL: Relieves your skin from dryness. It has a positive influence on the health of tissues and muscles.
How to use

Take 2-3 drops and massage over your face as a moisturizer after cleansing. Apply in the morning (AM) & evening (PM) to restore natural suppleness of skin.
Daytime Use

Nighttime Use

Recyclable
View full details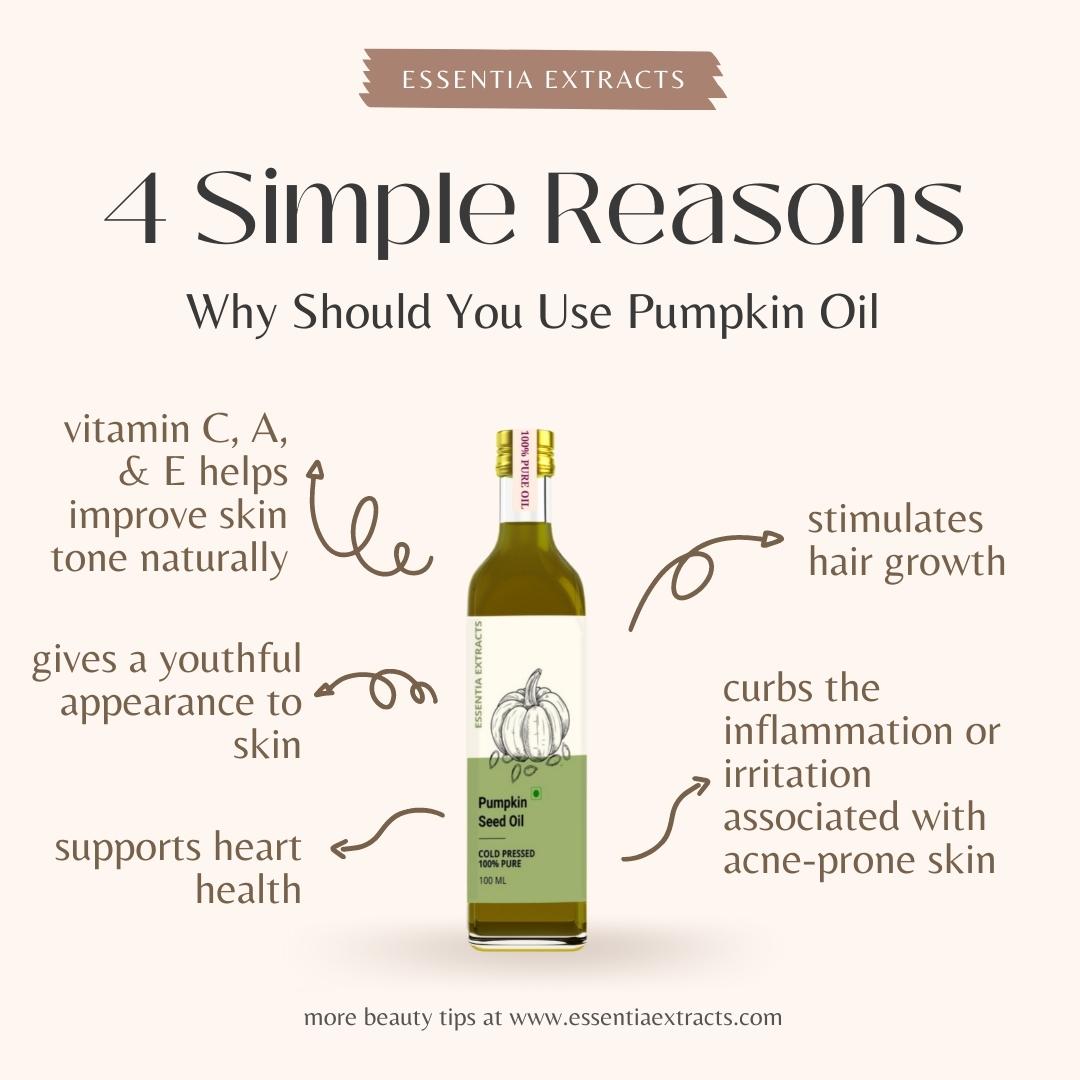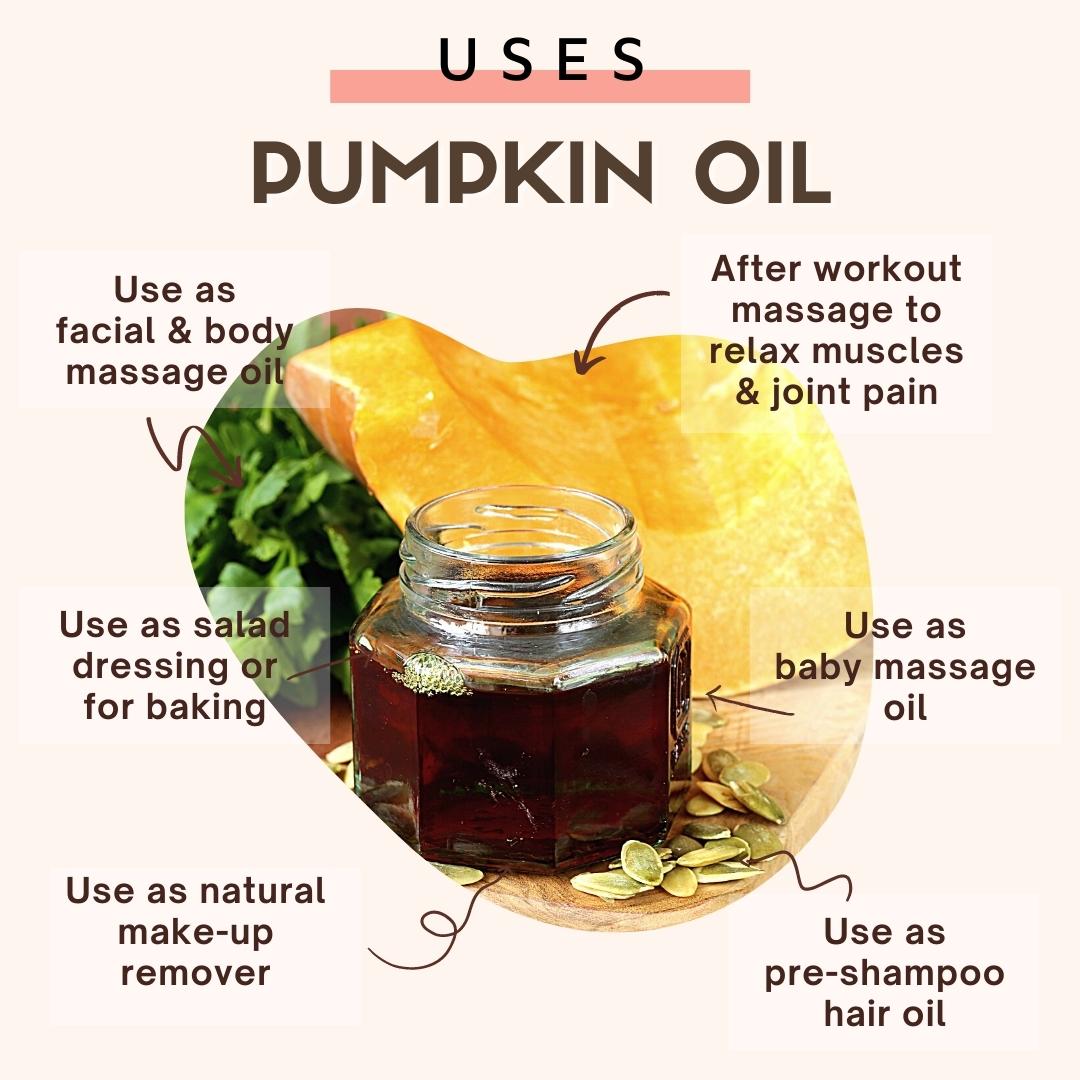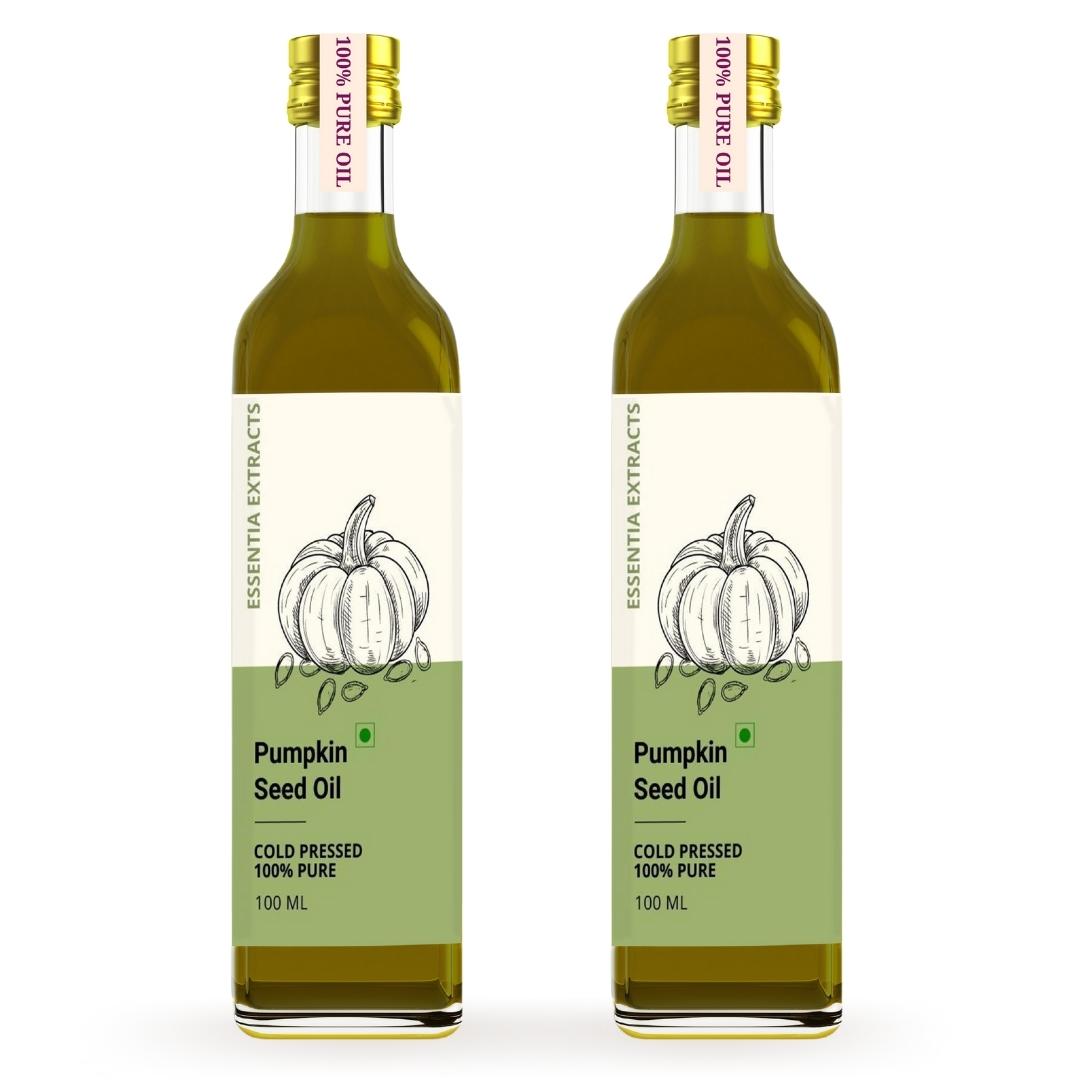 KEY INGREDIENTS
---
What's inside that really matters
100% pure pumpkin seed oil
---
Fades wrinkles and improves the texture of your skin

only good choices. no compromises.
Vegan
Gluten and Allergen Free
No Artificial Colour or Flavour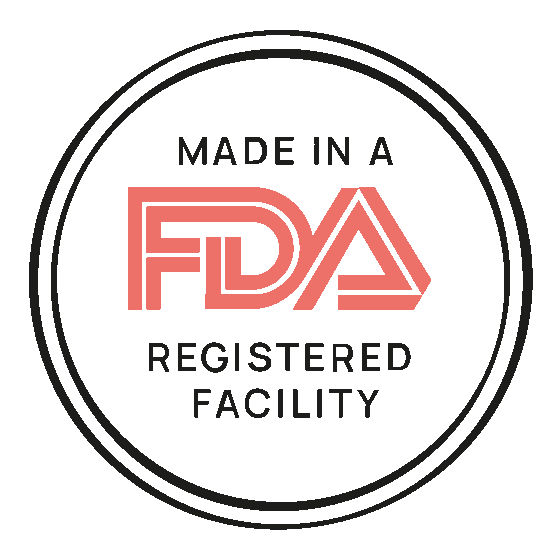 Made in a FDA Registered Facility
Clinically Researched Ingredients
No Fine Print

We Heart Reviews
It tells us how you're doing and that's always good to hear!