For Improving Heart Health
Regular price
₹‌ 595.00
Sale price
₹‌ 455.00
Unit price
per
Sale
Sold out
SIZE
1000ML
₹‌ 595
₹‌ 455

2000ML
₹‌ 1,190
₹‌ 845
Free shipping. Delivered in 3 days.
Essentia Extracts cold-pressed Groundnut oil is extracted by using the traditional wood-pressed method. Cold-pressing is a method that is as simple as just cleaning the seeds and crushing the seeds in our wooden Kohlus/ Kachi Ghani's without the use of any heat which helps retain the nutrients and make oils healthy. Essentia Extracts Oils are unrefined, 100% pure and natural and we neither use chemicals at any stage nor do we add preservatives like most of the commercial cooking oils on the market. We let the oil clarify by natural sedimentation, so some cloudy appearance or some sedimentation is completely normal and moreover, it is a sign that the oil is unrefined, unfiltered and unprocessed.
Read More
Read Less
Benefits

100% PURE, COLD PRESSED: We extract Groundnut Oil using the traditional cold-pressed method.
IMPROVE HEART HEALTH: Vitamin E protects the heart from the damage caused by the free radicals in the body. Resveratrol diminishes blood pressure and lessens burden on the cardiovascular framework.
CONTROL CHOLESTEROL: Groundnut oil is 100% cholesterol-free,
UNREFINED: Free from Hexane and Argemone oil, chemicals and essence.
How to use

DEEP FRYING:: Essentia Extracts Cold-Pressed Groundnut oil is the healthiest choice for frying because it has a high smoke point. Groundnut oil specializes in making food crisp and is the ideal oil to be used to fry samosa, pakodas, bhindis, french fries etc. -
INDIAN COOKING: It is ideal for Indian cooking and can be used to make any kind of sabzi, stuffed paranthas etc. -
SALAD DRESSINGS: It works as a perfect taste enhancer when added to salads. It adds a mild nutty flavour if used as a topping on salads. -
CHINESE COOKING: It can also be used in Asian cooking. This oil is used in all kinds of Asian Cuisines to make a perfectly light & healthy meal.
BAKING: It

can be used in baking to replace other vegetable oils or butter. It is a good substitute for people with nut allergies as it is made from peanuts, which are technically a legume, not a tree nut.
Daytime Use

Nighttime Use

Recyclable
View full details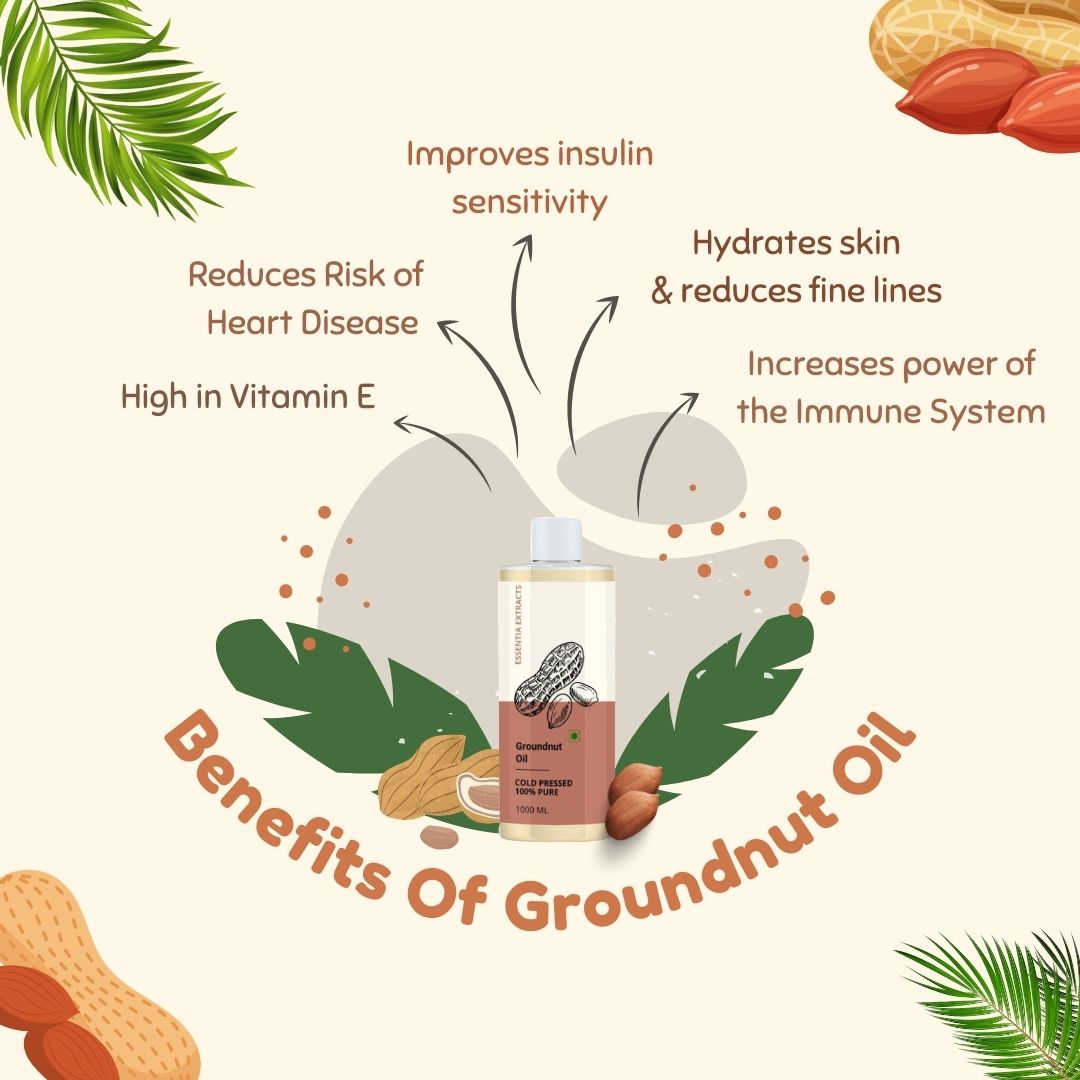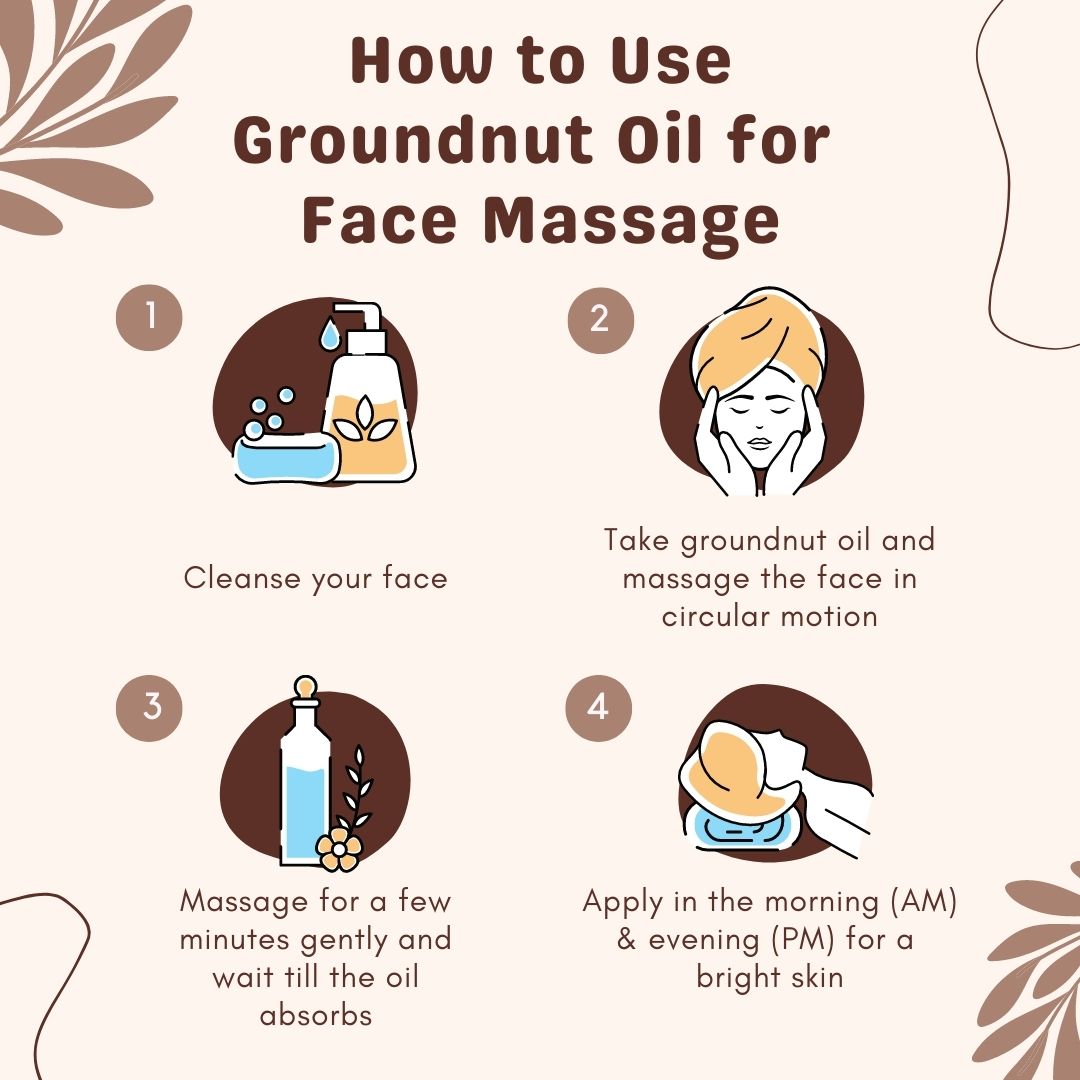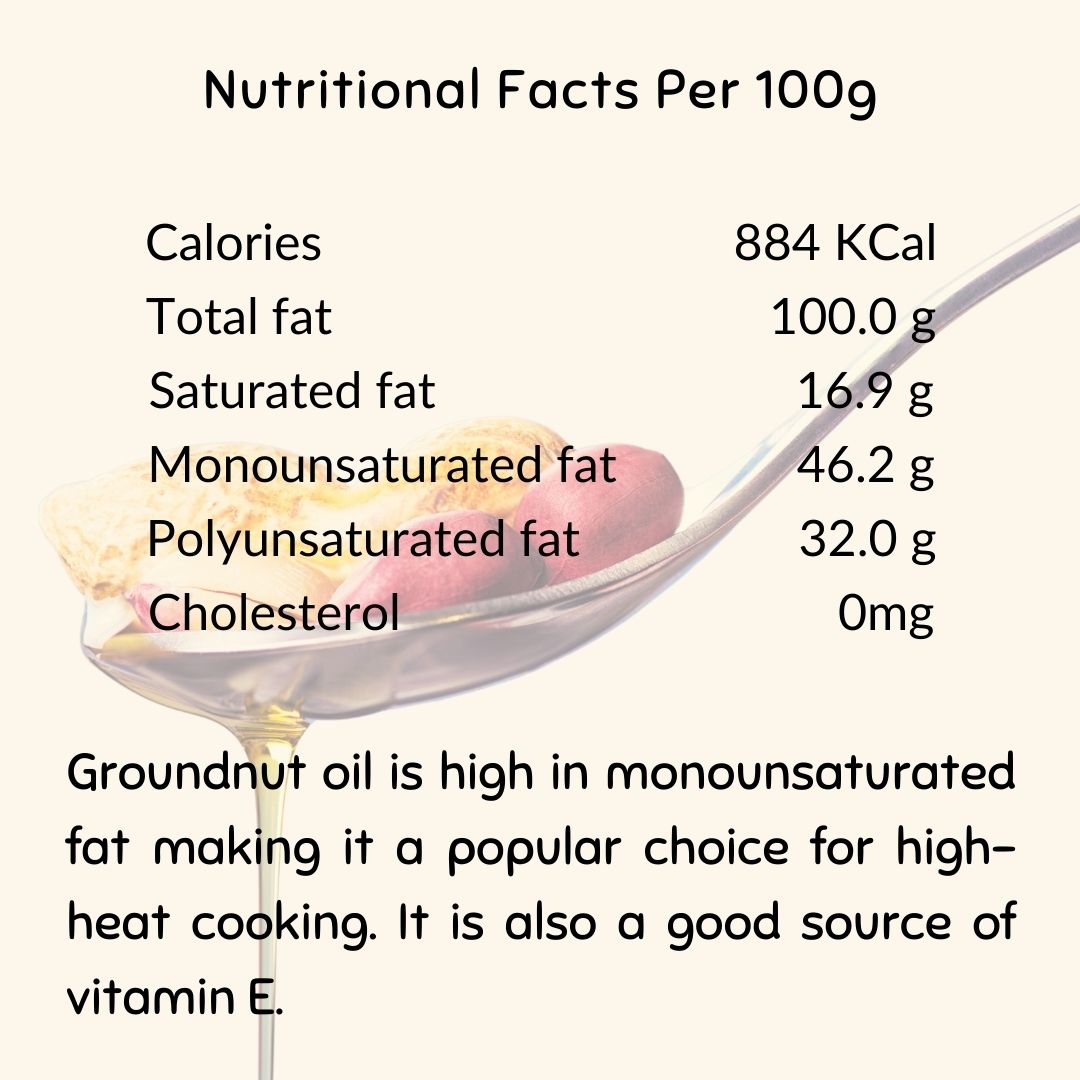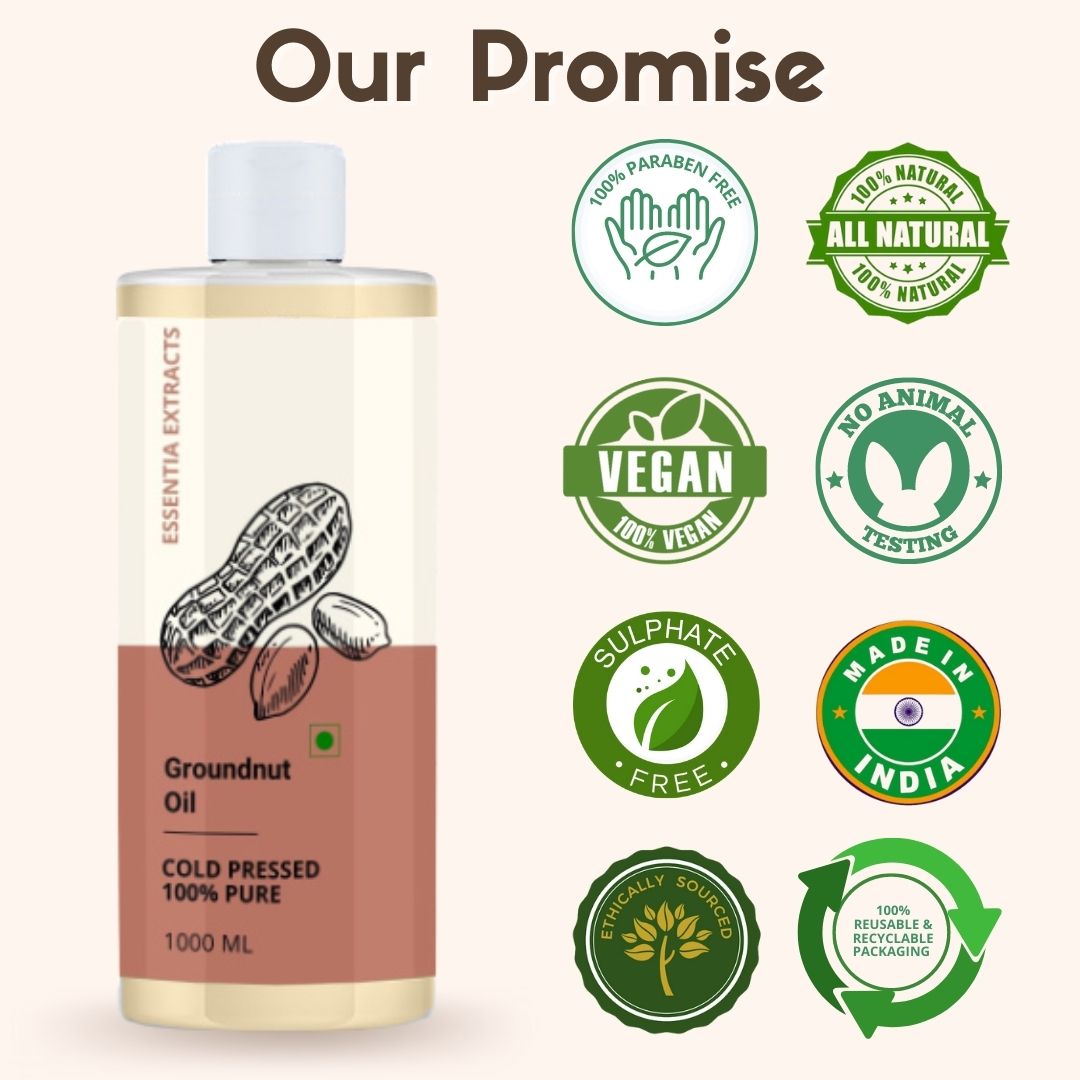 KEY INGREDIENTS
---
What's inside that really matters
100% pure groundnut oil
---
It is rich in essential vitamins and minerals, including vitamin E, magnesium, phosphorus, and potassium, which are essential for overall health
only good choices. no compromises.
Vegan
Gluten and Allergen Free
No Artificial Colour or Flavour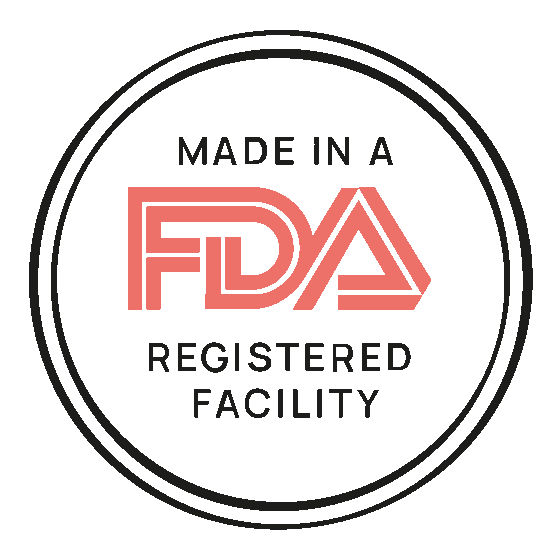 Made in a FDA Registered Facility
Clinically Researched Ingredients
No Fine Print

We Heart Reviews
It tells us how you're doing and that's always good to hear!