For Healthy and Glowing Skin
Regular price
₹‌ 345.00
Sale price
₹‌ 245.00
Unit price
per
Sale
Sold out
SIZE

15ML
₹‌ 345
₹‌ 245

30ML
₹‌ 690
₹‌ 435

45ML
₹‌ 1,035
₹‌ 625
Free shipping. Delivered in 3 days.
Essentia Extracts Frankincense Essential Oil is extracted with a steam distillation process. The main constituents of this essential oil are Limonene, Pinene, Borneol, Farnesol, Phellandrene, Myrcene, and other constituents. Limonene demonstrates antioxidant, anti-inflammatory, and anti-fungal properties. It is believed to reduce feelings of anxiety and stimulate the immune system. Pinene is known to strengthen and invigorate the respiratory system and is reported to have diuretic properties based on empirical evidence. Borneol contributes tonic, anesthetic, sedative, and antispasmodic properties to this oil. Farnesol is the component that allows this oil to reduce the user's signs of aging by smoothing the look of wrinkles and increasing skin elasticity. Used topically and cosmetically, Frankincense oil helps to reduce the appearance of wrinkles and skin imperfections such as discoloration. It stimulates the growth of new cells, thus when used on cuts it promotes faster healing. Used in aromatherapy, Frankincense works as an expectorant to clear the nasal passageway, promote the relief of congestion, and encourage easy breathing. Its sweet, woody aroma is sedative and enhances mood by diminishing feelings of stress and anxiety while improving concentration and memory.
Read More
Read Less
Benefits

AROMATHERAPY: It uplifting, energizing, and inspiring, offering a sense of positivity and good health, both physically and mentally.
NATURAL FRAGRANT: For a cosmetic fragrance that balances the mood and that can be applied to the wrist, the inside of the elbows, and the neck in the same way as a regular perfume, first select a Carrier Oil of a personal preference.
ANTI-AGING ELEMENT: It is beneficial for tightening skin that is affected by symptoms of aging, such as wrinkles. To firm the appearance of sagging skin.
TREATS CONGESTION: It clears your respiratory tract and promotes smooth and healthy breathing.
PROTECTS SKIN: Frankincense essential oil protects your skin from sun damage. You can use it to obtain nourished and glowing skin free from toxins and dirt as it has a detoxifying effect on your skin.
How to use

Essentia's Pure Frankincense Oil may be used for aromatherapy, blended with a carrier oil to make massage oil or used as bath oil. Use a drop of essential oil per tablespoon of Essentia carrier oil of your choice for best results.
Daytime Use

Nighttime Use

Recyclable
View full details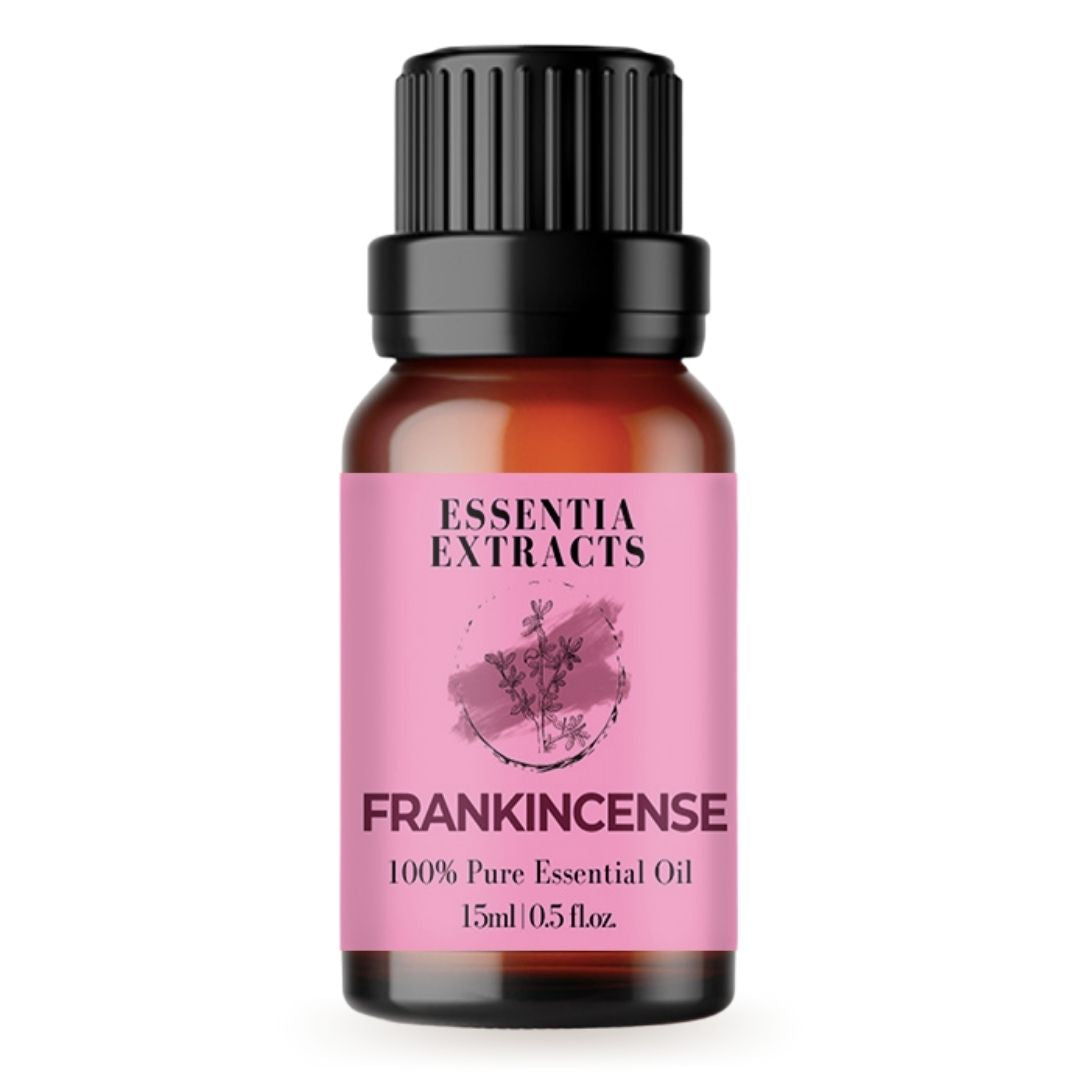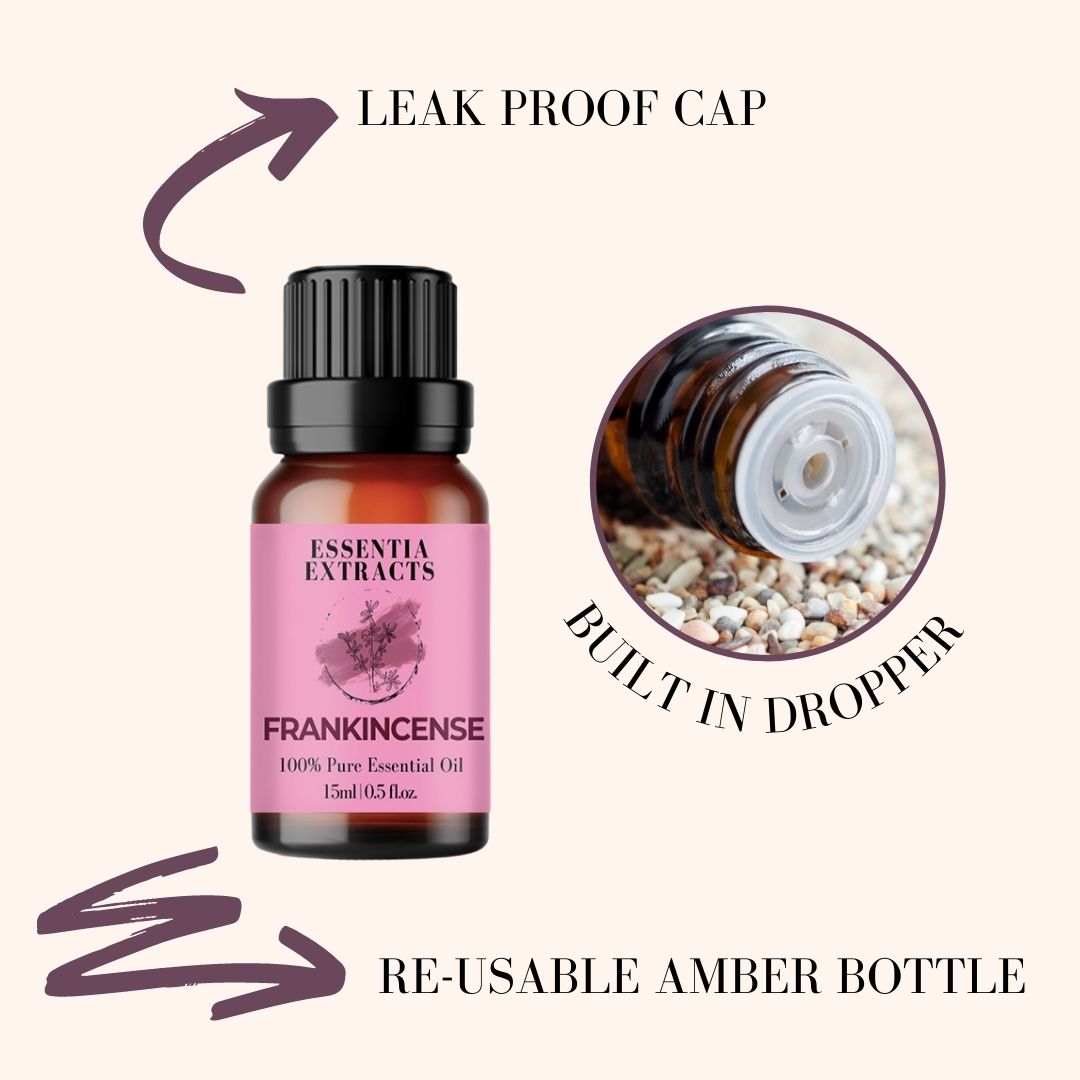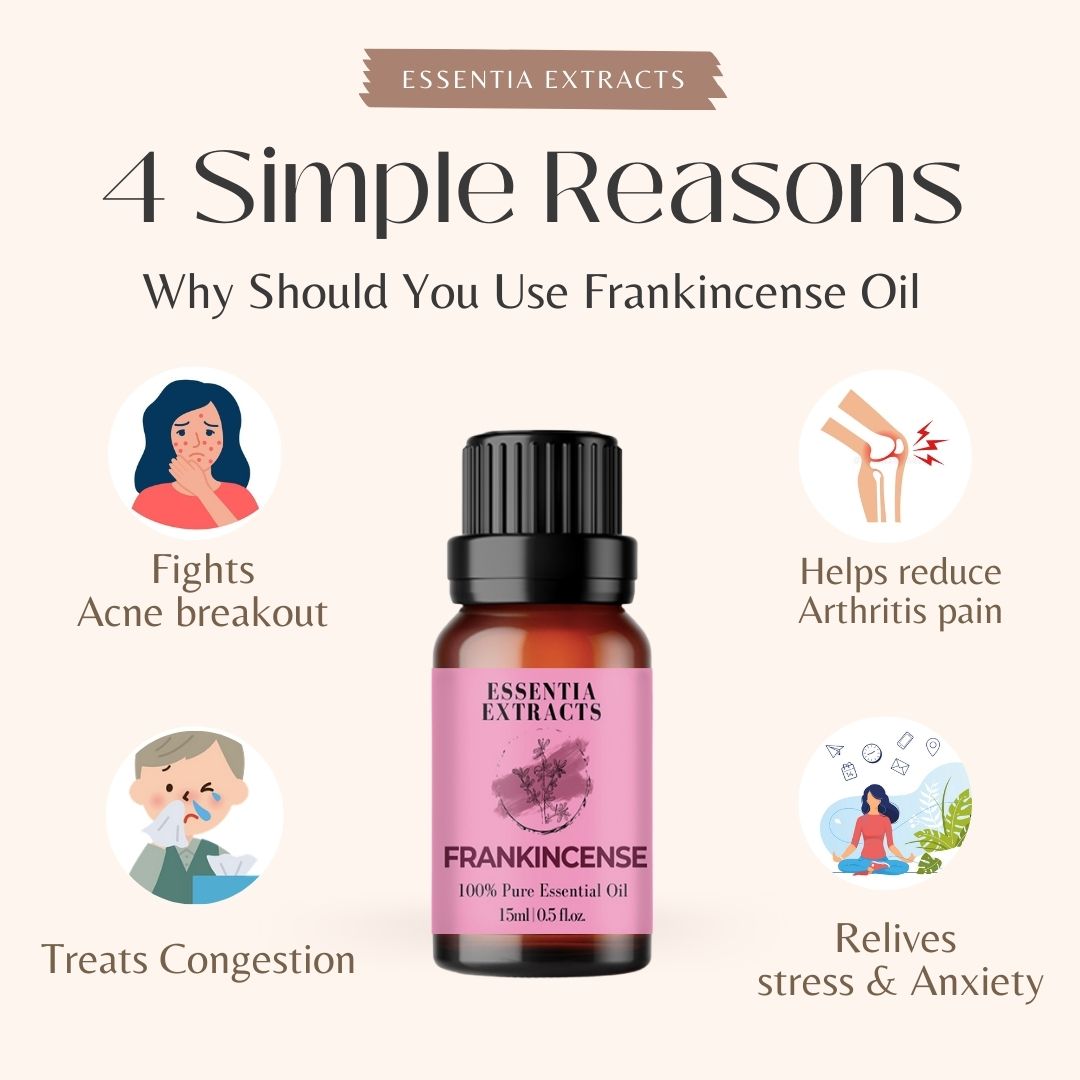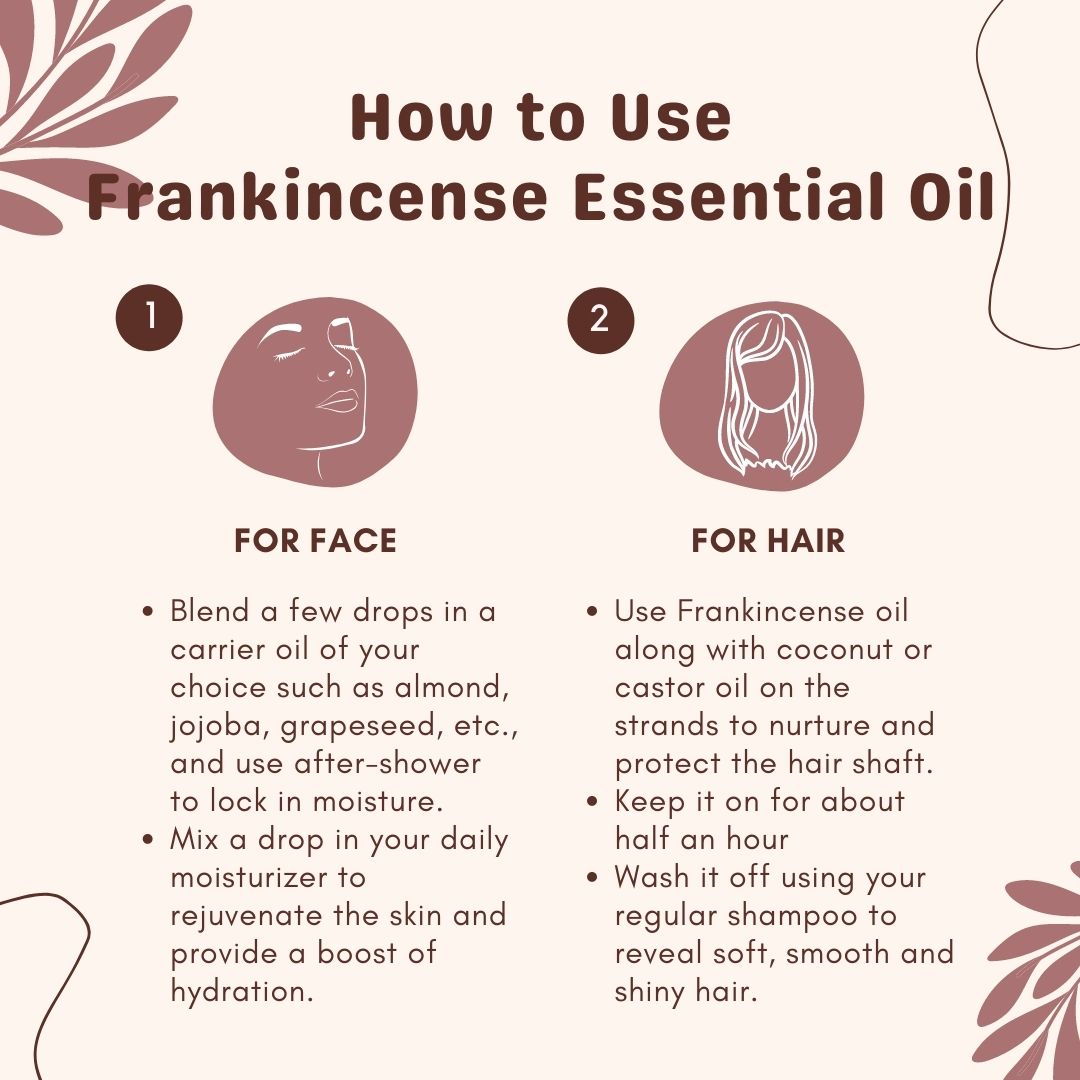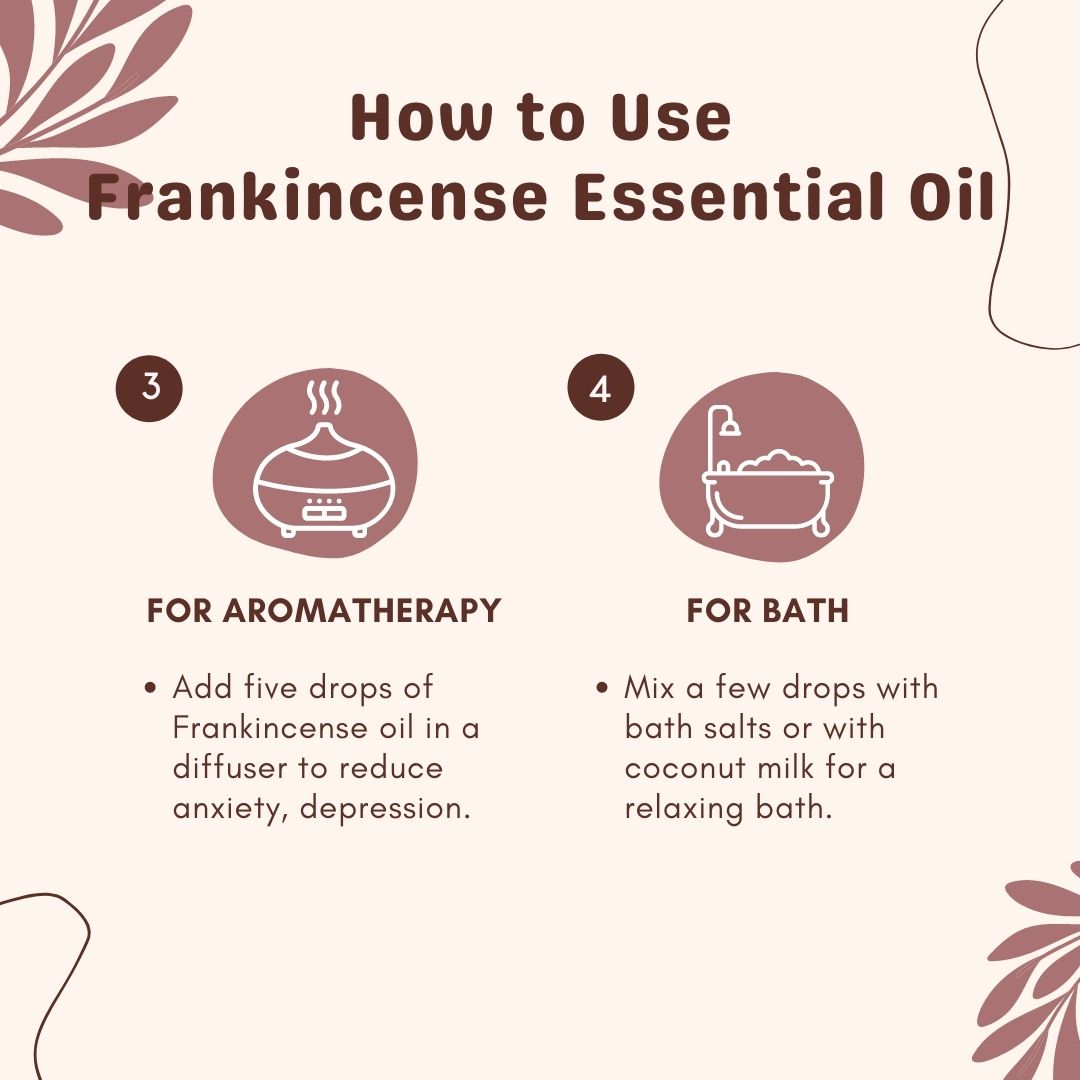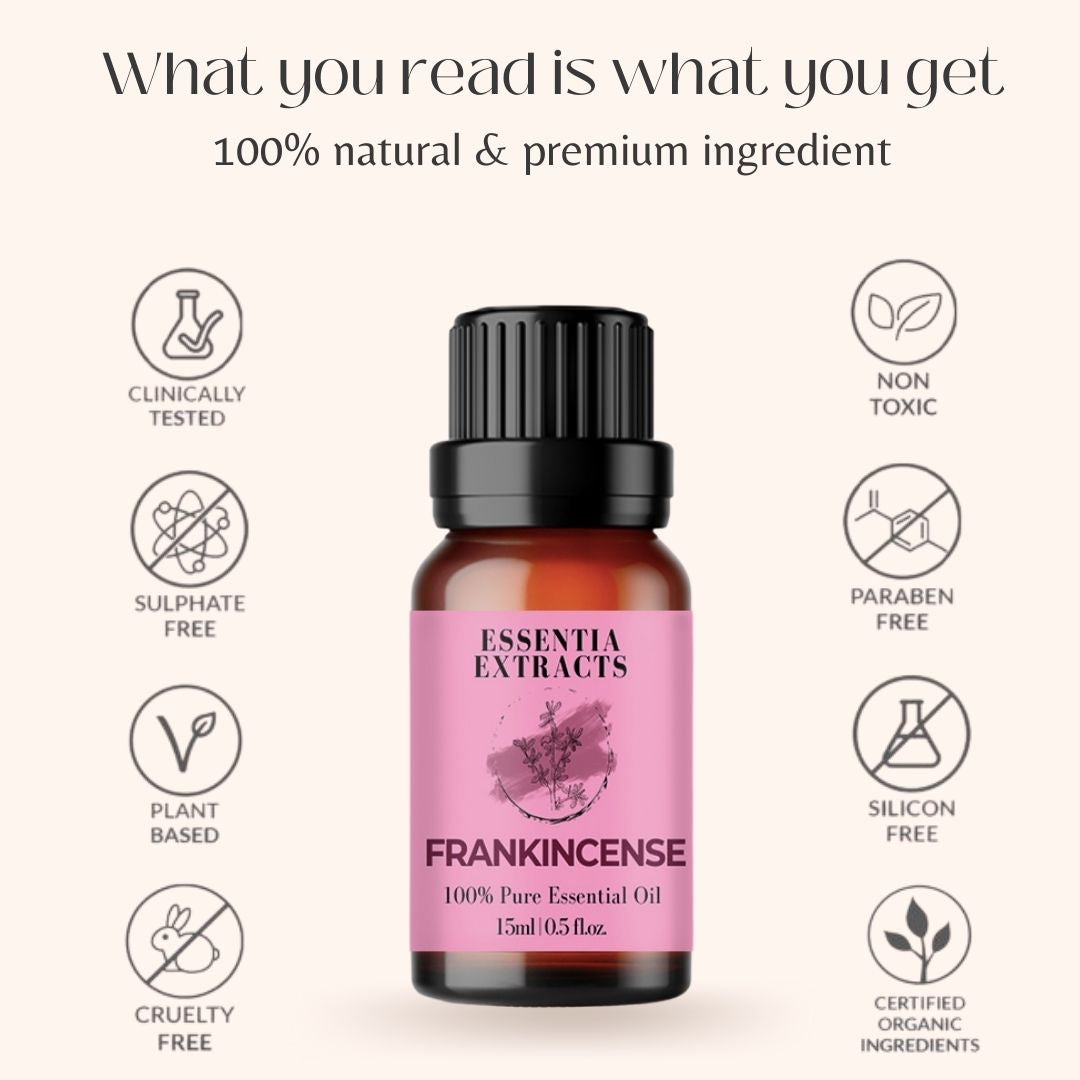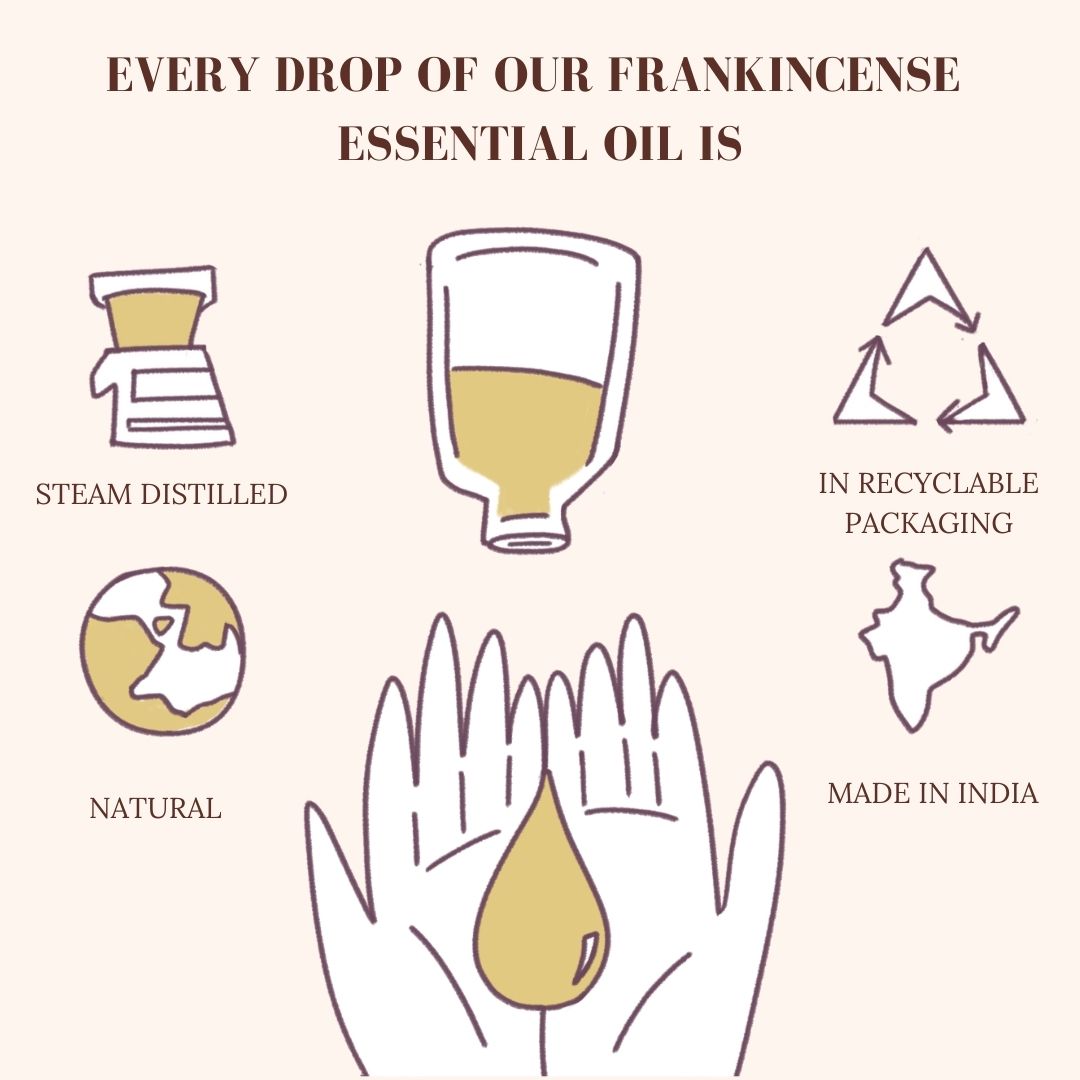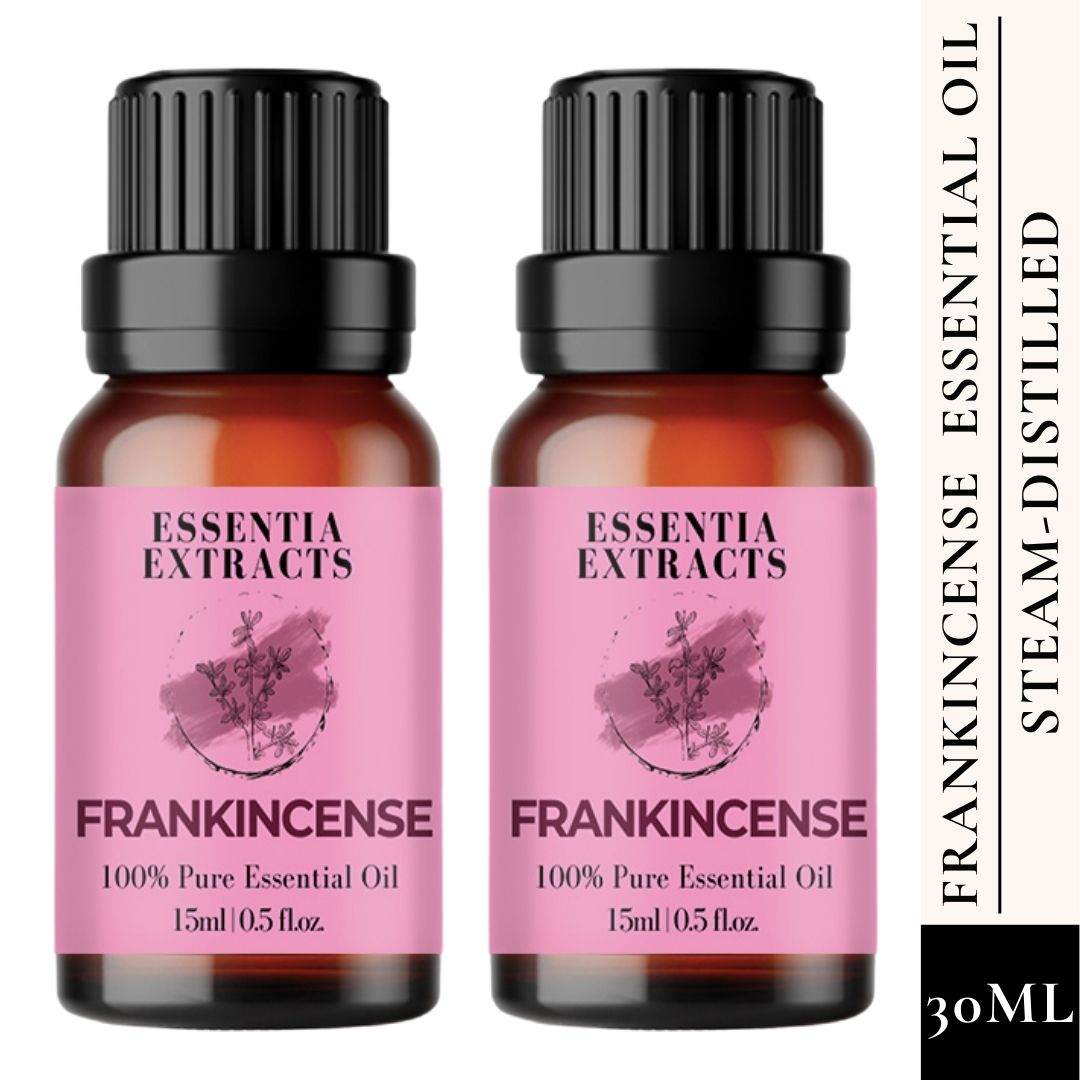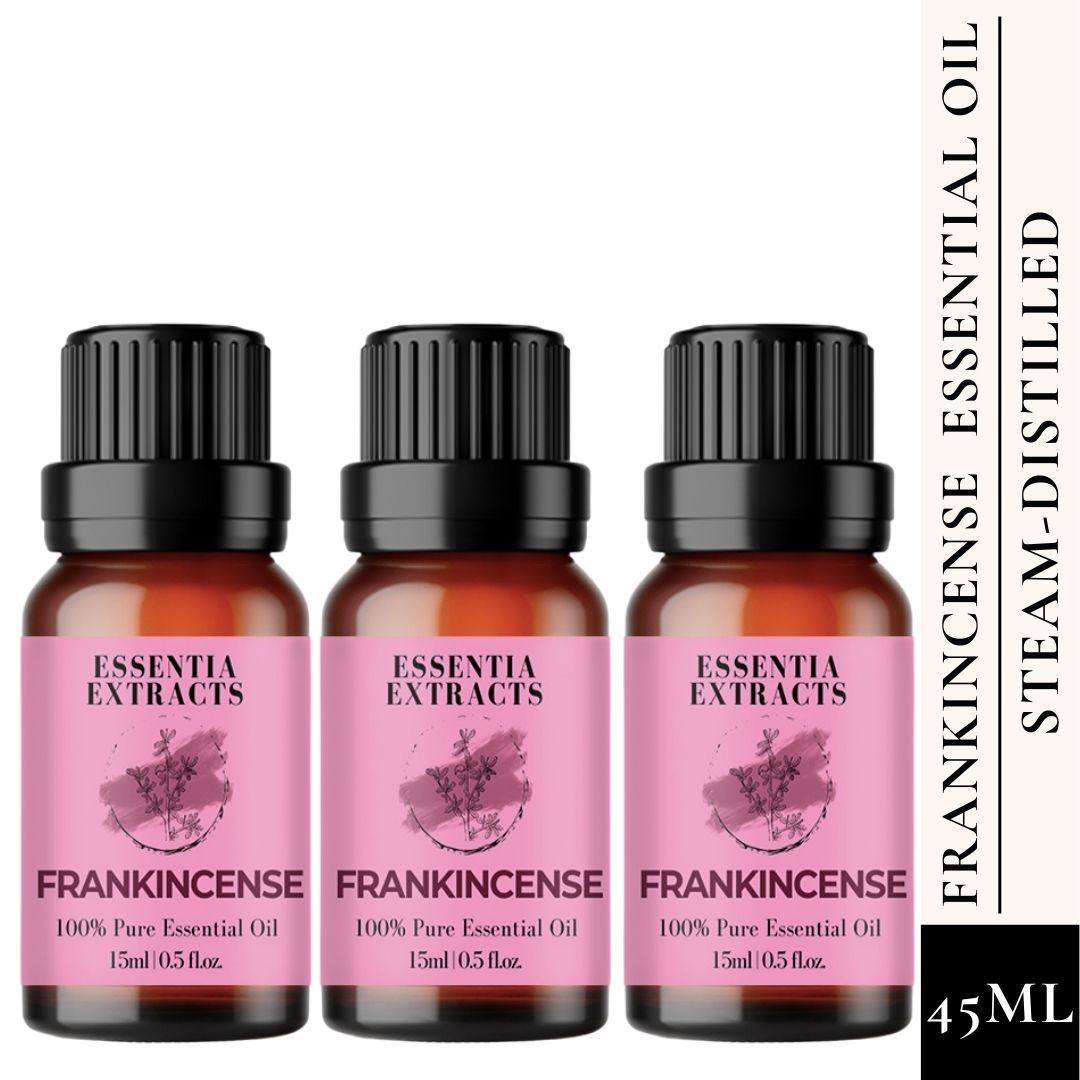 KEY INGREDIENTS
---
What's inside that really matters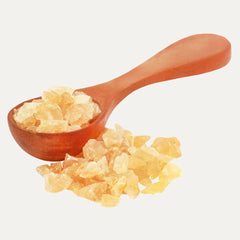 100% Pure Frankincense Essential Oil
---
It has a moisturizing effect on the skin, helping to keep it soft and supple. It can also help to reduce the appearance of dry, flaky skin
only good choices. no compromises.
Vegan
Gluten and Allergen Free
No Artificial Colour or Flavour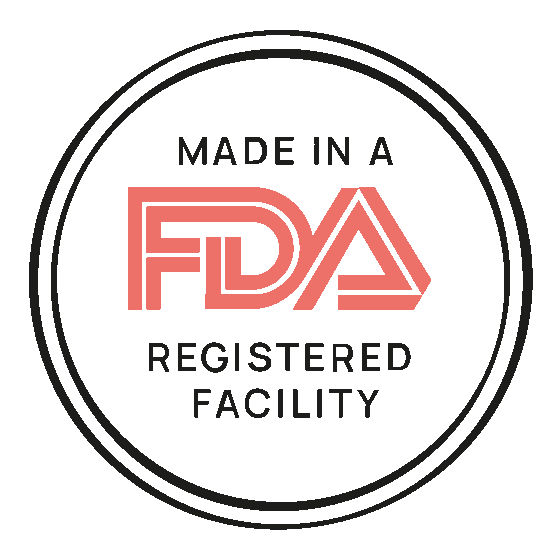 Made in a FDA Registered Facility
Clinically Researched Ingredients
No Fine Print

We Heart Reviews
It tells us how you're doing and that's always good to hear!