For Itchiness and Keeping Ticks Away
Regular price
₹‌ 275.00
Sale price
₹‌ 225.00
Unit price
per
Sale
Sold out
SIZE

100ML
₹‌ 275
₹‌ 225

200ML
₹‌ 550
₹‌ 425
Free shipping. Delivered in 3 days.
Essentia Extracts' dog massage oil is a perfect blend of Cold-pressed Sesame oil & Coconut oil along with Tea-tree & Lemongrass essential oil. It is bound to 'bark' away the fleas and ticks, while soothing your dogs sensitive skin. Free them from irritation and itchiness and get rid of the troubling rashes and flaky skin. The soothing aroma of natural essential oil will help your dog relax and enjoy the massage.
Read More
Read Less
Benefits

CLEANSING & SHIN: It frees the pet from irritation and itchiness and get rid of the troubling rashes and flaky skin. Safe for everyday use.
NOURISHES, MOISTURIZES AND CONDITIONS: It will not only make your pet look and feel better, but a well-balanced skin and coat will be more resistant to parasites, infections, and diseases.
NATURAL INGREDIENTS: This easy-to-use formula is carefully packed with natural botanical ingredients like Coconut Cold-pressed Oil, Sesame Cold-pressed Oil, Tea Tree & Lemongrass.
How to use

Take as much quantity required for the whole body. Rub your palm together, run your hands through your pet's coat, rubbing into the skin and the fur. Massage gently in circular motion and let it soak in for 30-45 mins before your pet's bath.
Daytime Use

Nighttime Use

Recyclable
View full details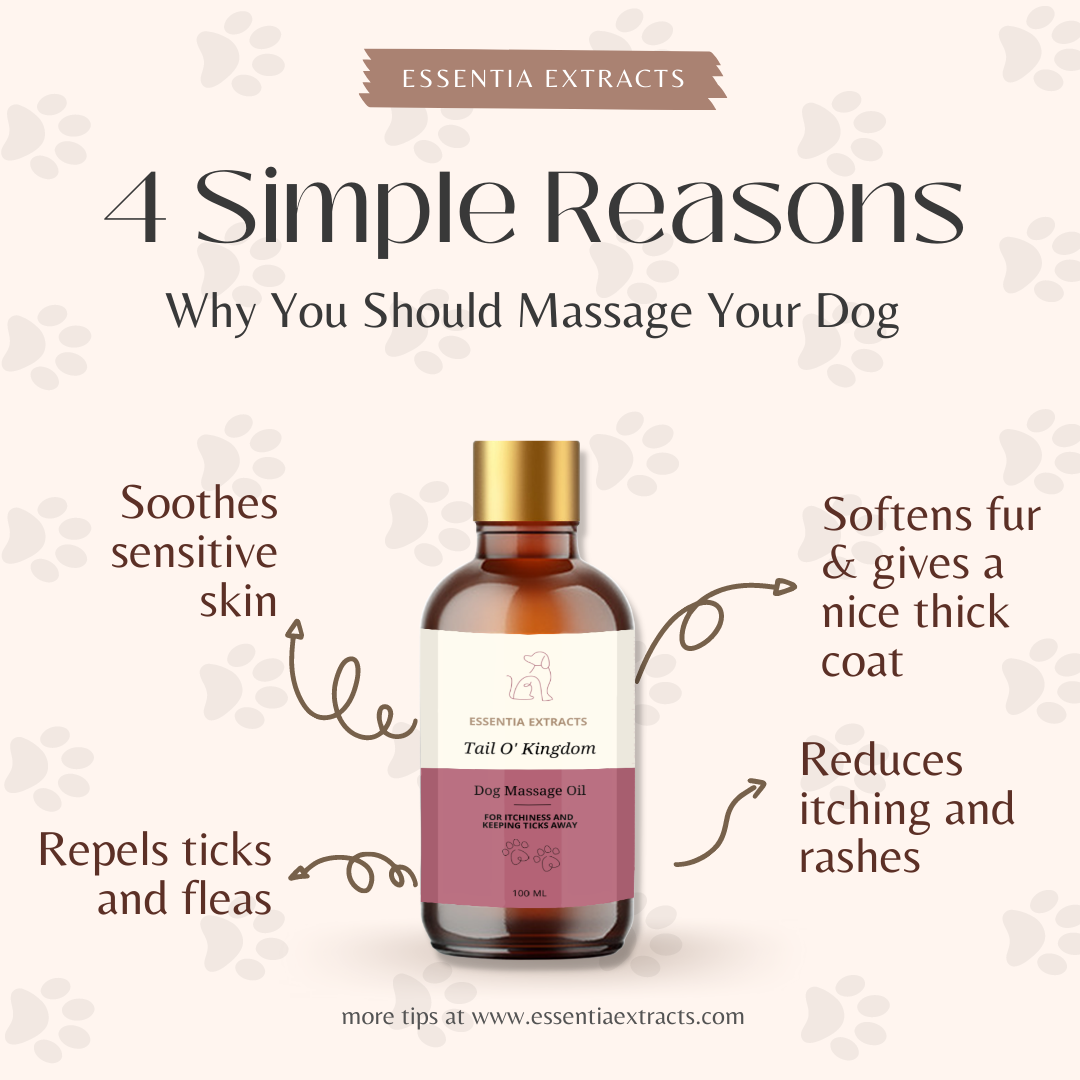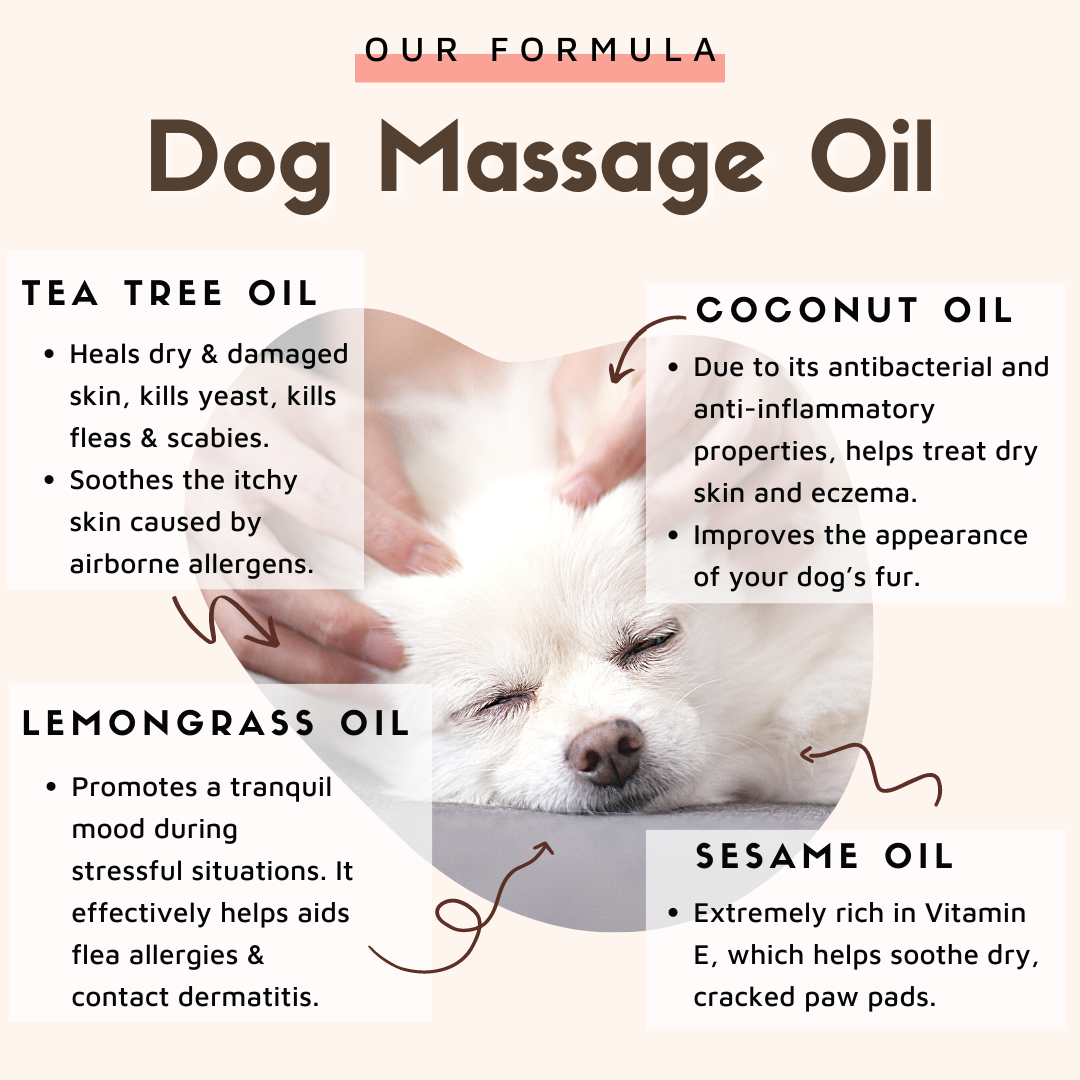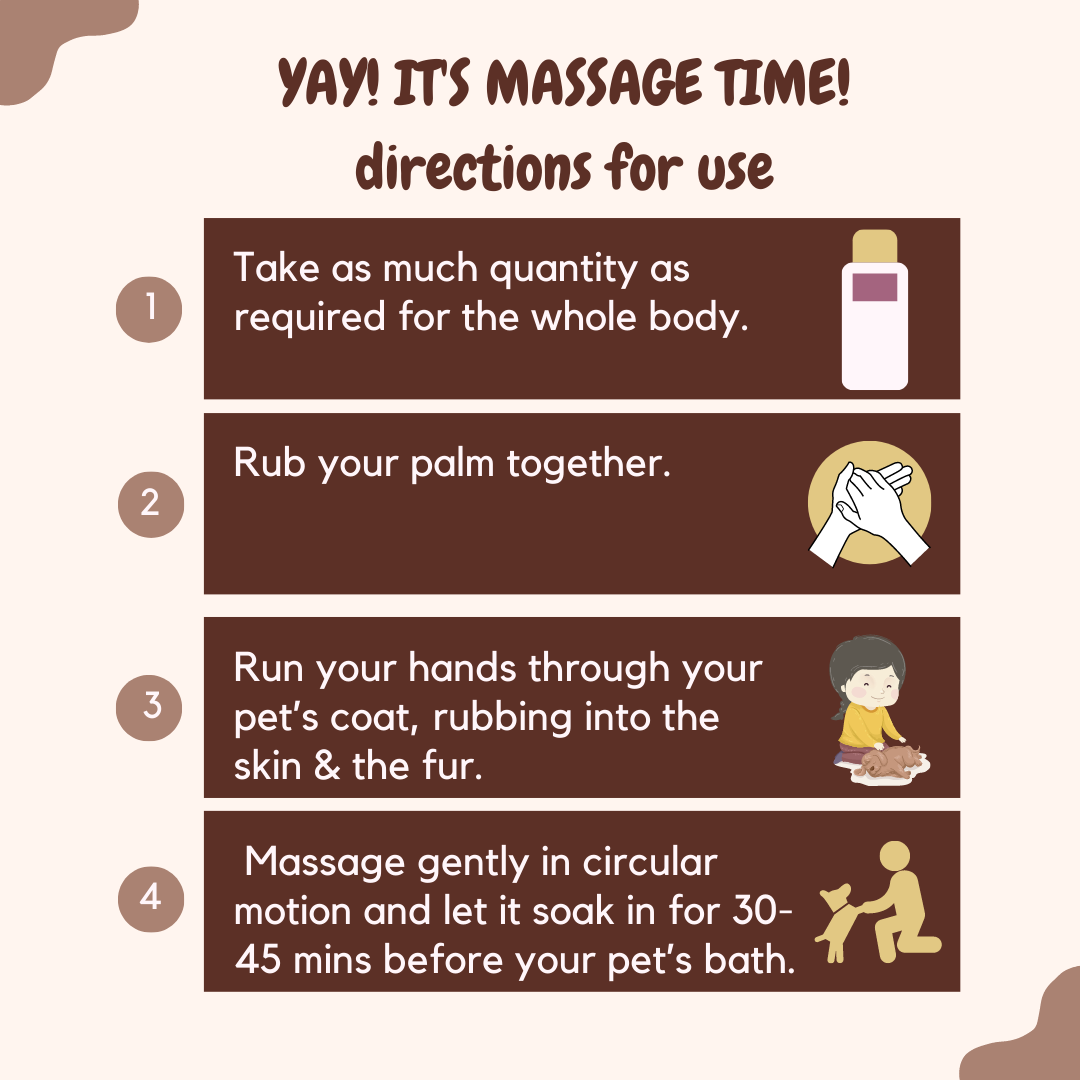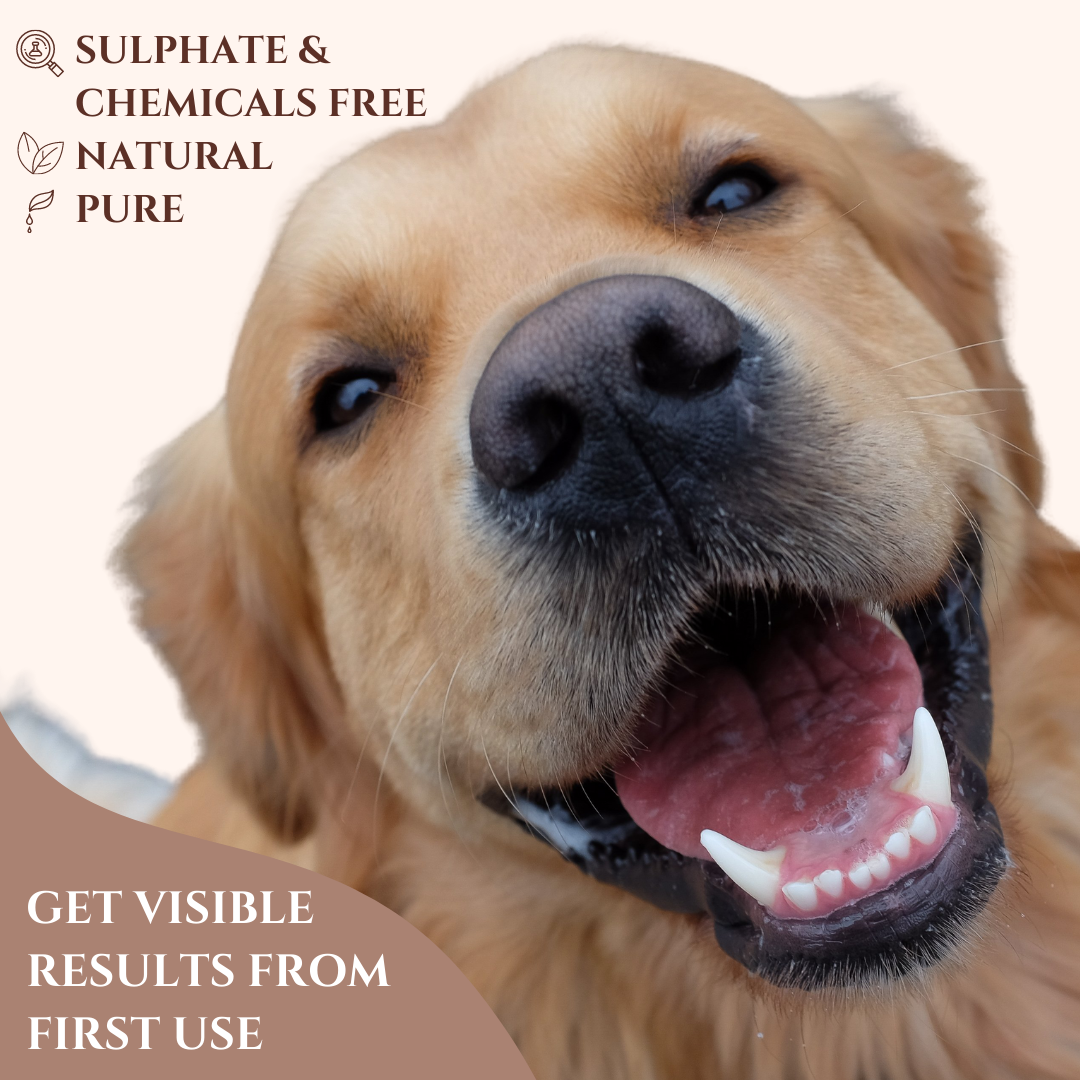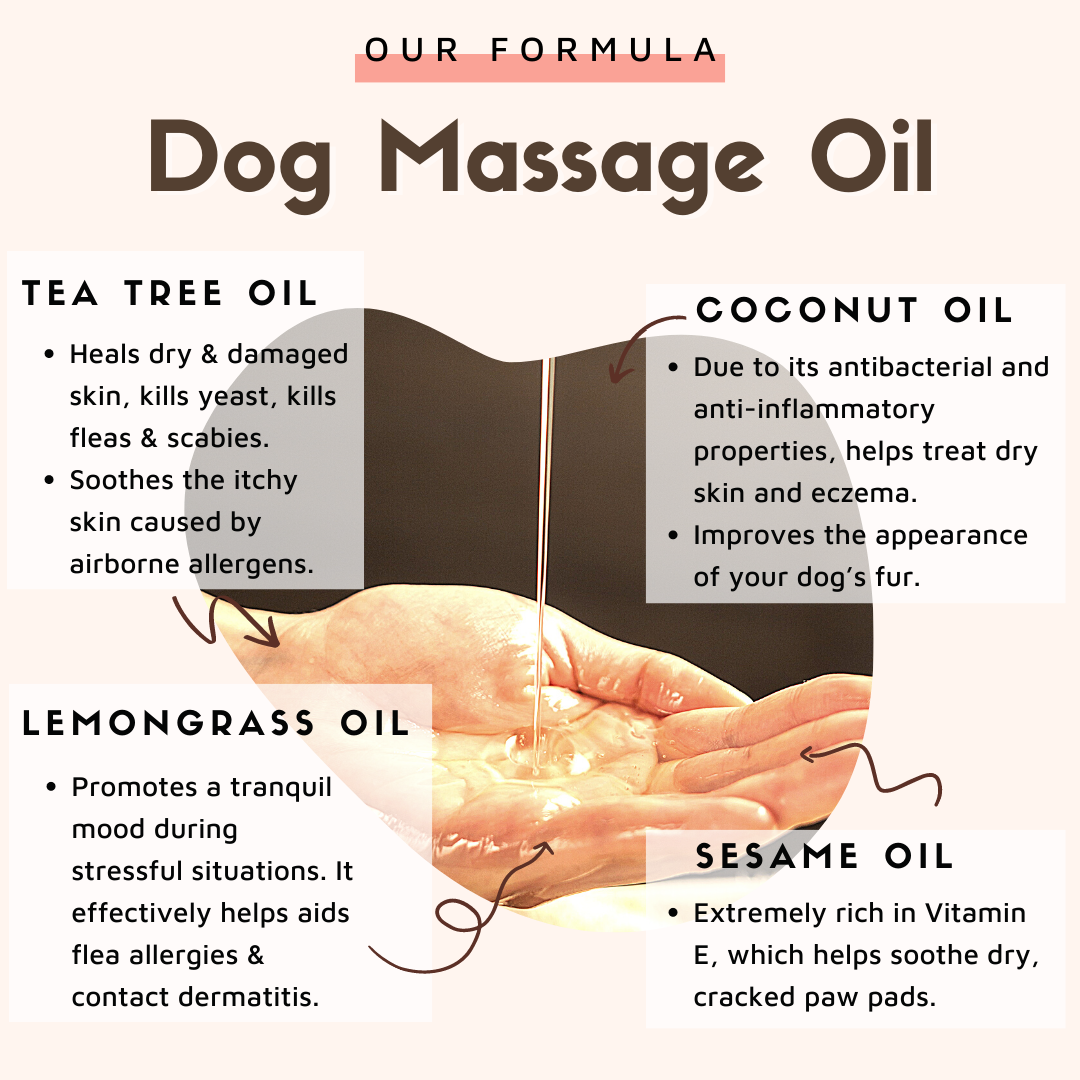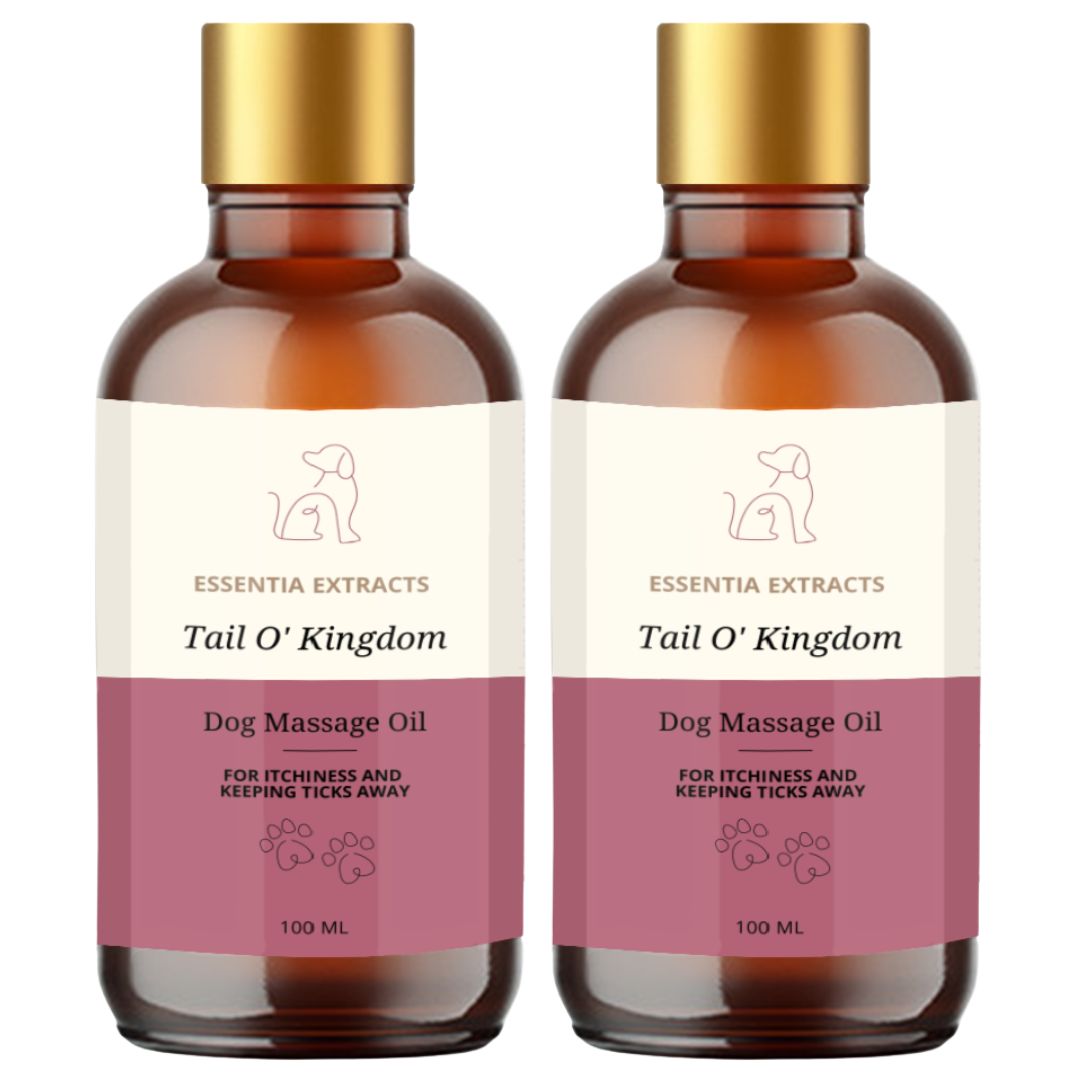 KEY INGREDIENTS
---
What's inside that really matters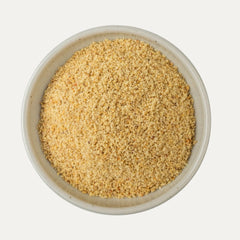 Cold-pressed Sesame oil
---
Rich in Vitamin E, it helps soothe dry and cracked paw pads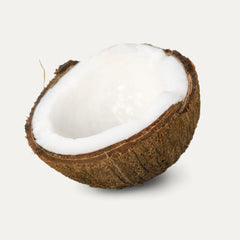 Cold-pressed Coconut oil
---
Due to its antibacterial and anti-inflammatory properties, helps in treating dry skin and eczema
Tea Tree oil
---
Heals dry and damaged skin, kills yeast, fleas and scabies
Lemongrass oil
---
It helps aids flea allergies and contact dermatitis
only good choices. no compromises.
Vegan
Gluten and Allergen Free
No Artificial Colour or Flavour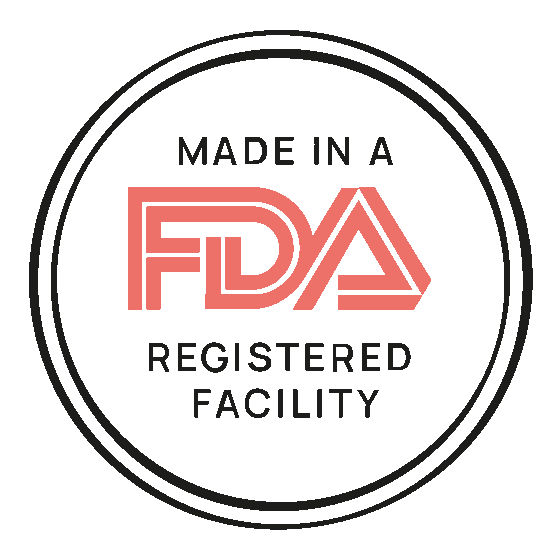 Made in a FDA Registered Facility
Clinically Researched Ingredients
No Fine Print

We Heart Reviews
It tells us how you're doing and that's always good to hear!
Related Products
Regular price

₹‌ 275.00

Sale price

₹‌ 225.00

Unit price

per

Regular price

₹‌ 275.00

Sale price

₹‌ 225.00

Unit price

per